America or Arabia?
My stories / 23. January 2021
Števo Svitko has already ridden 10 Dakars, thanks to which he has earned the status of "Dakar Legend" from the organizers. He gained experience from the rally in Saudi Arabia and South America. According to him, the American ones suited him better: "There were rock rivers same as here, there were beautiful sands, dunes … there was everything. A bit of green, we rode through the mud, through running rivers and the dried ones as well. Mainly though the average speeds were not so high, the racer's technique played a role there. "Saudi Arabia is more monotonous and treacherous for him:" It's more about a heart here. You ride and stiffen through the whole stage where it throws you down. But that is also a part of the race. " he concludes.
Sand, dunes, desert … and 8 degrees above zero. That's how the liaison route in Saudi Arabia looked like:
"We did 4,700 km in the desert and about 4,300 km on asphalt. It will make you tired, too."
According to Svitko, long transfers are one of the reasons why the psyche is important in Dakar. Racers must find motivation to get up at five in the morning with the prospect of miles of track ahead. And even though this year's Dakar was warmer than last year, he often returned from the race frozen:
"If you sit on that bike for three hours, you feel cold anyway."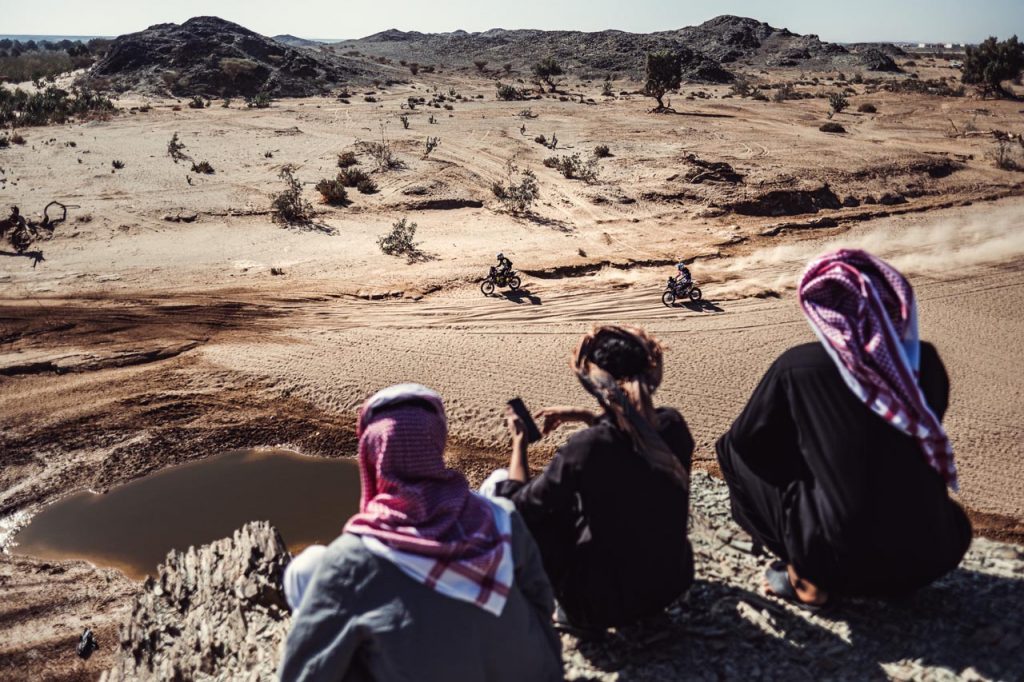 Neither thermal underwear nor heated gloves helped. The same is true at races in South America, but there the cold weather was occasionally worsened by rain or floods:
"Sometimes it rained all week," Svitko assessed the disadvantages of races in Bolivia and Argentina.
A team from Slovakia came to the exotic country, well stocked with food:
"Last year the food was quite a disaster. Camel and couscous all the time, you couldn't even eat it. We ended up hungry many times … But this year they cooked well. "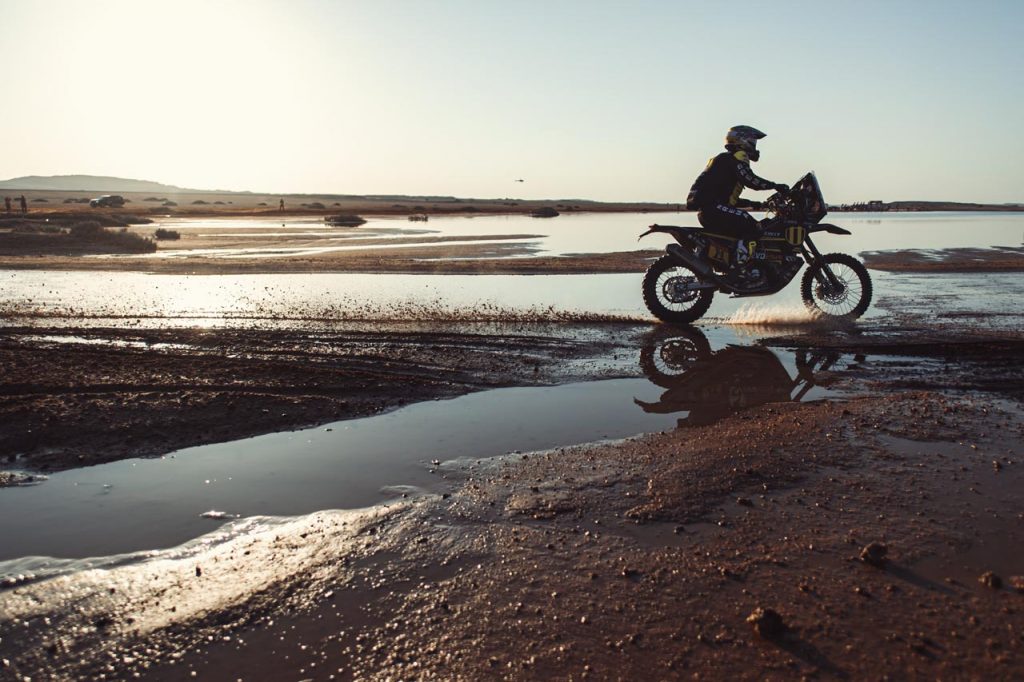 The Arabian Dakar thus improved by 100 percent. He remember the diet in South America in a good way, even though Bolivia was a disaster, he said. Definitely Svitko liked Argentinian cuisine the most:
"It was steaks every day," he describes his gourmet experiences.