Tuned team
My stories / 24. January 2021
When asked what he would do differently in Dakar, he answers briefly "Probably nothing." He is satisfied with his team, it was a premiere for the team manager Dada, and with long term mechanic Zlatoš he is well coordinated:
"He looks at me and sees what I want and what I don't want. He himself knows well what to do. I don't even have to say anything. "They used to race against each other, but now he can't imagine the rally without him:" Zlatoš is Zlatoš.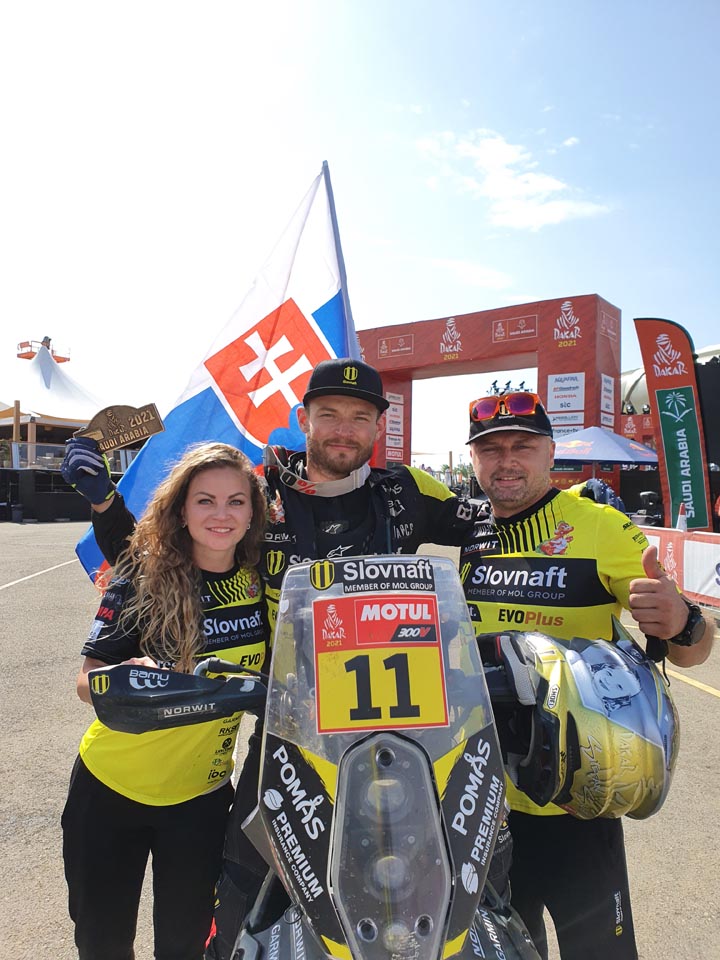 "The team is a source of psychological comfort for him, which is why he is not tempted to try Original by Motul category, to race all by himself: "I wouldn't want to go to Dakar without him, that I would go alone. I like the presence of friends, "concludes Števo.
Zlatoš himself looks at the race pragmatically: every year a different component breaks down, so every year there is something is that could have gone better. This time he missed his service car, in which he has everything he needs. But where equipment is lacking, people come to the rescue:
"There are always a lot of people who are willing to help."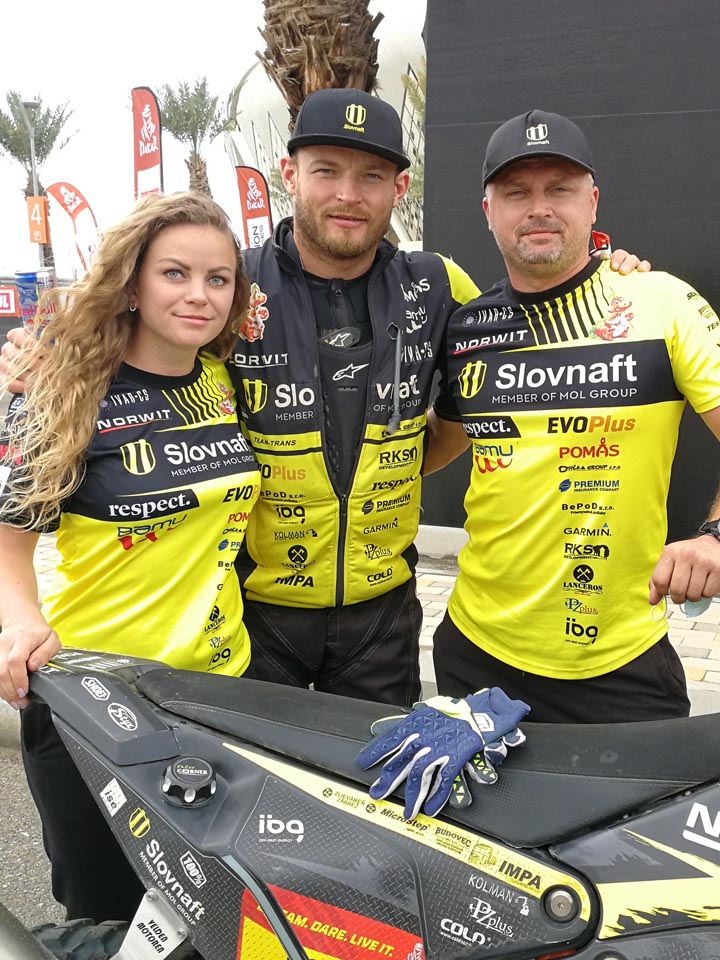 This year, for the first time in history, a woman, the manager of the team, Daniela Ozanová "Dada", joined the Dakar team. The graduated restaurateur was enchanted by the world of the rally six years ago, and she remains in it to this day. According to her, the presence of women in Dakar is no longer an exception, almost every team had a female team member. However, due to pandemic measures, there was no time to get to know the other teams:
"It was such a strange Dakar, everyone kept their distance, there was no time to talk and meet." the team manager evaluated her impressions.