Back in the
game - Serres rally
My stories / 5. September 2019
The first load test after wrist injury awaited for Števo in August – the Greek Serres Rally.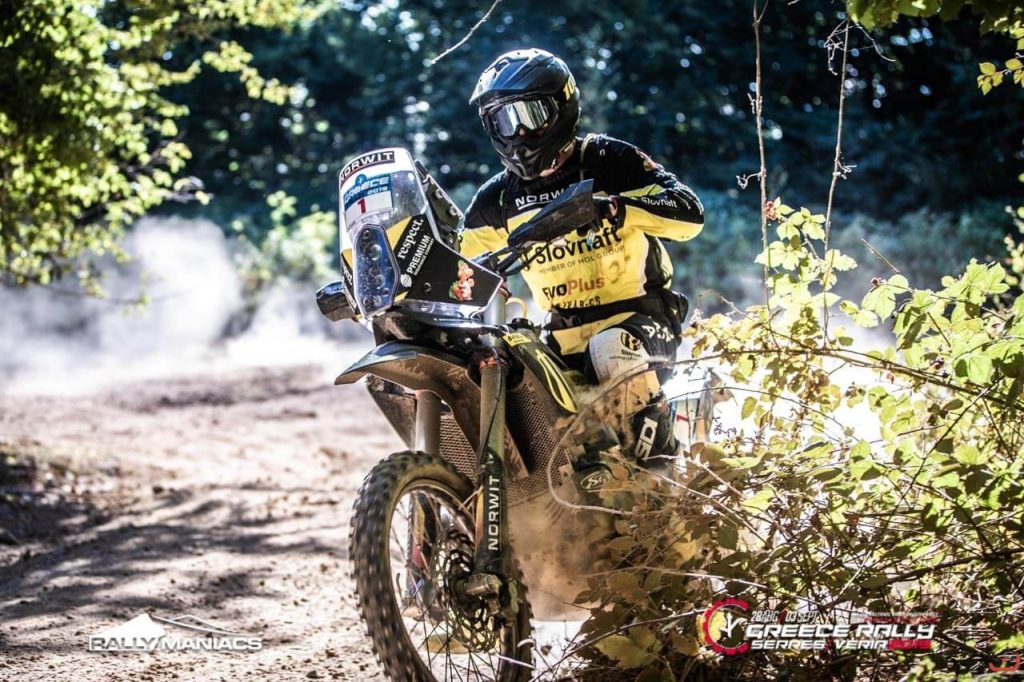 "I have to say that at first, I didn't even want to go there. Difficult terrain, long stages, many roads that we have already gone. However, the neccesity to find out how the wrist was doing did decide for me."
The Greek race was extraordinary for Števo not only because it was the first one after the injury, but also because he rode on a large "Dakar" motorcycle.
"This year there was more competition. The other riders had smaller motorbikes, I rode the Dakar one, which was such a downside."
Nevertheless, Števo won all the stages except the first.
"I made a few mistakes in the first stage and ended up thirteenth. But the motivation to win pushed me forward in each following stage."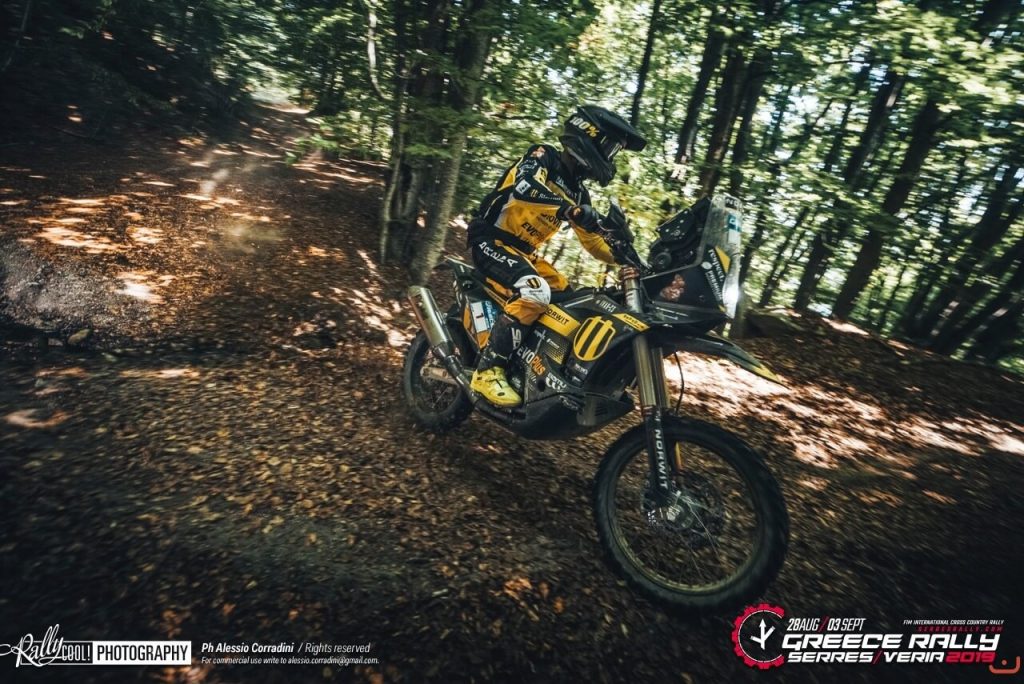 Fortunately, the injured wrist also did manage the seven to eight-hour stages.
"Most of all, I was glad that my wrist was holding and everything was fine. The final victory was a satisfaction. "
The change of the race route also motivates Števo to participate in the next year of the race.
"This year, we went 150 kilometers below the Serres region. The route was nicer, I enjoyed it more. I was always thinking that this one is the last time back in Seres. Now I know I will be glad to come again."