Lucky thirteen, but
with a bitter end
My stories / 2. February 2016
During the last kilometers of the 13th leg, when it was almost certain that he will enter the stage and many journalists will group around him, Števo was wondering what to say to them in English.
"At first I wanted to write it into the rollbook, but I forgot it. So I composed grateful phrases only in my mind and was repeating them over and over. Ultimately, however, we did not even go on the podium. One could say that I had a blessing in disguise again, but this time I particularly regret it."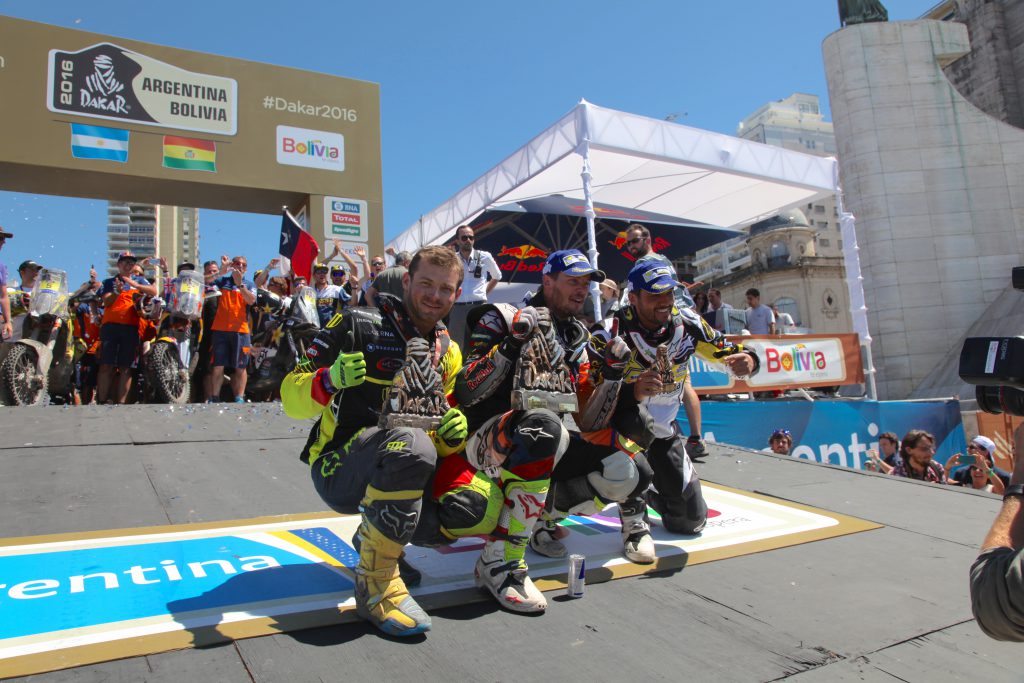 Part of the SLOVNAFT Team did not enjoy the triumphant feeling on the podium.
"Zlatko and Maroš were waiting for me during my ride at the pump in the assistance vehicle. They wanted to make sure of smoothly arriving to the finish line, because 400 kilometers were still in front of us. Otherwise they would have managed it."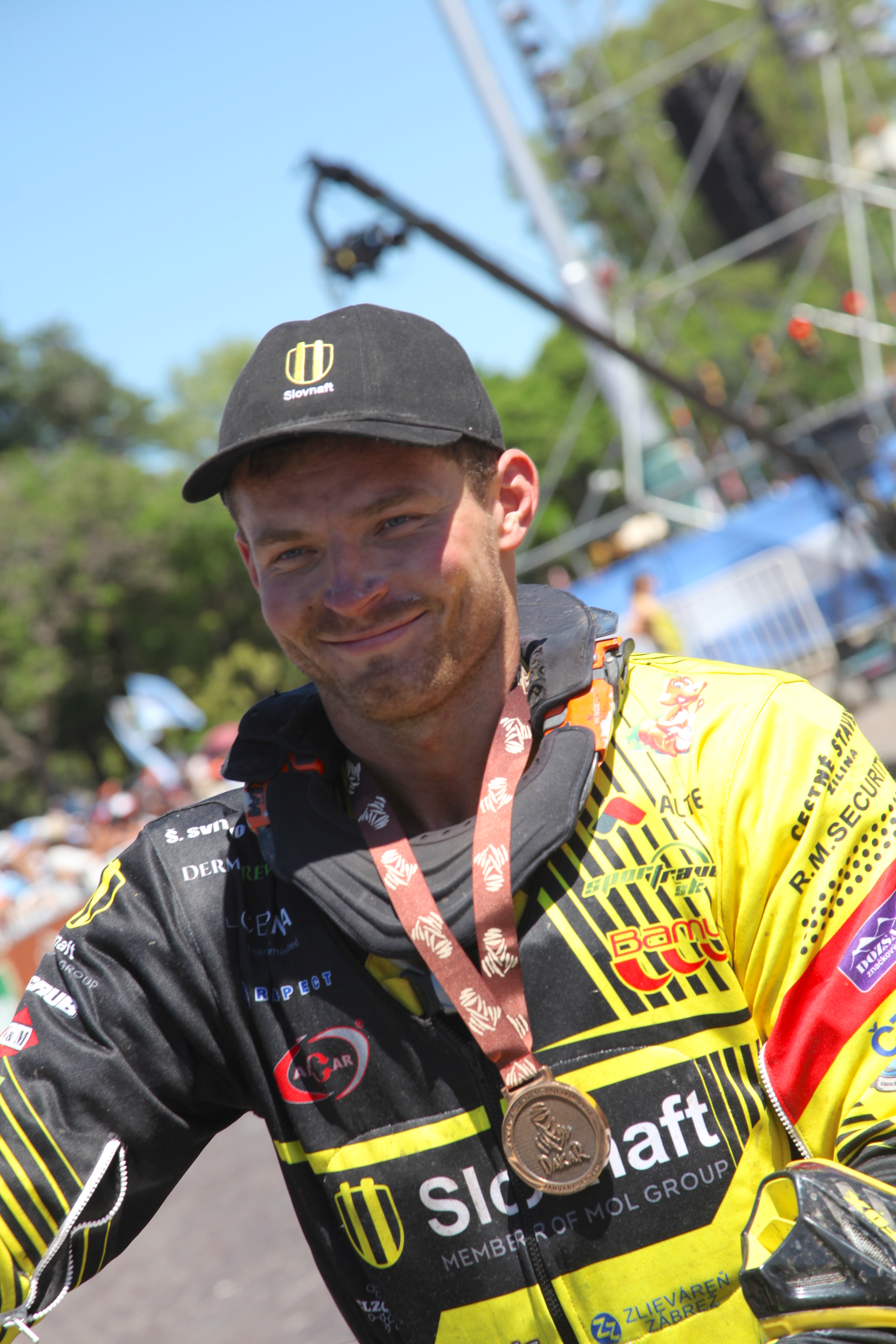 None of them expected this Dakar marathon's end. In previous years, it was customary to wait until all the riders came to the finish line. Only then would the ceremonial awarding of trophies started on the stage – from fifth place to first. Organizers, however, decided otherwise.
"Around 30 people from other racing stables stood on the stage. I had there only two, the other two missed it. I felt like a fifth wheel. The fact that I'm the second "on paper", does not mean as much as when you are standing on the podium and feel that emotion around you. That's the nicest about it. We missed this moment as a team. Concerning an experience that can only come once in a lifetime, we have neither a joint photograph."