Help from Farrés
came at the best moment
My stories / 16. June 2017
He is already preparing for next year's Dakar and so far, showing that he's in a great shape. At the Hellas Rally Raid in Greece, where he competed with Dakar colleagues, Števo ranked second overall.
"Some of the stages were much longer than at Dakar. But during this race I could sleep longer because we didn't start until 9:00 a.m., while at Dakar I would have been on the bike for five hours already."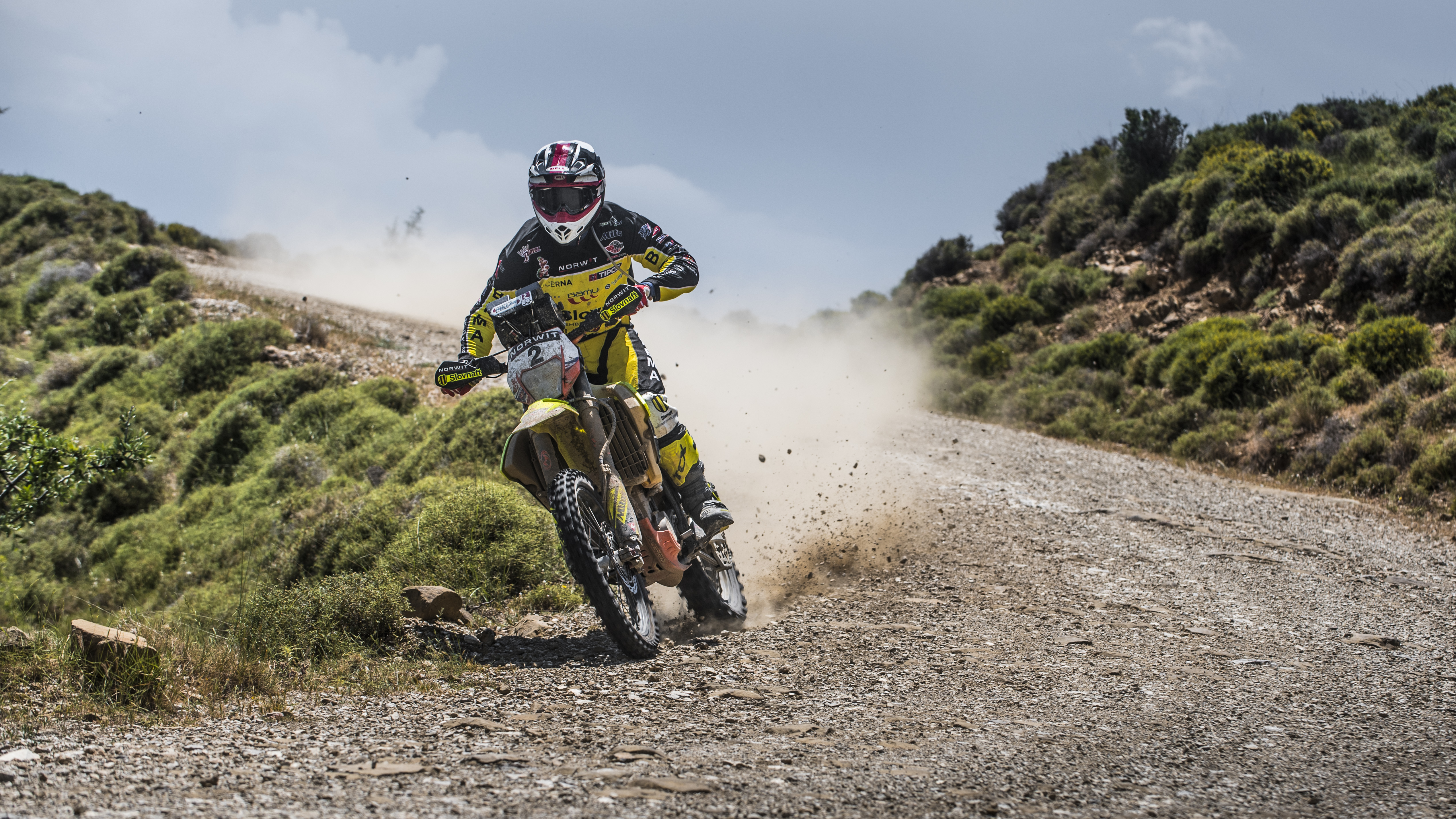 Števo had problems in the penultimate sixth stage when he broke the roadbook bracket. He couldn't continue without it because he didn't know the route by memory.
"Had I been at Dakar, I would've definitely tried to find the correct route as fast as possible. I took this race as a training and so I stopped, which got noticed by the Spanish racer Gerard Farrés."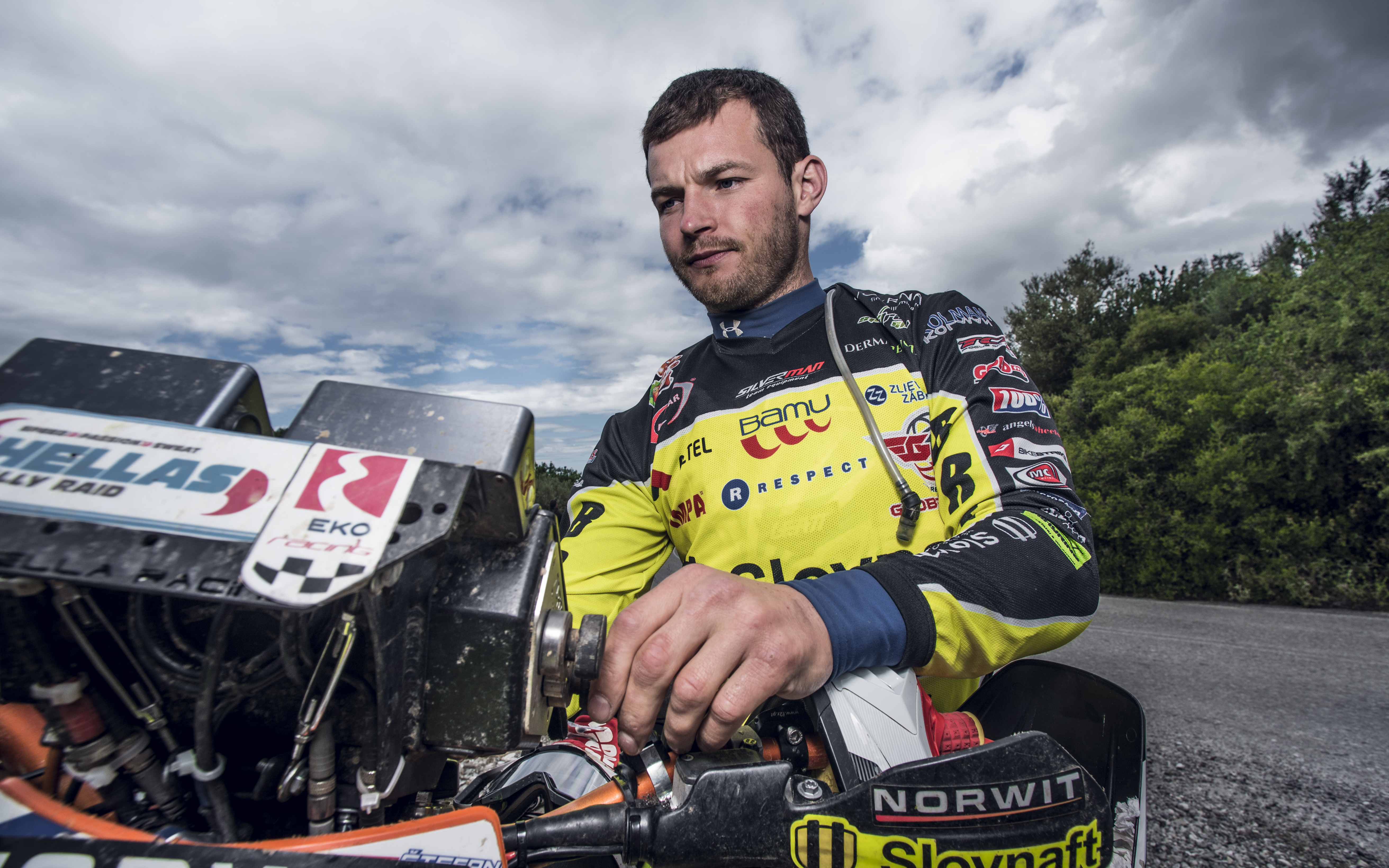 Števo rode behind Farrés for a few kilometers up to the neutralization, where thirty kilometers of asphalt road were waiting for them. Števo stopped before the final stage and put away the roadbook.
"Fortunately, Farrés remembered how I helped him last year by giving him gasoline. Now, he paid me back and the final 22 kilometers I followed in his steps. I was unusually glad that it rained because no dust was raising behind him."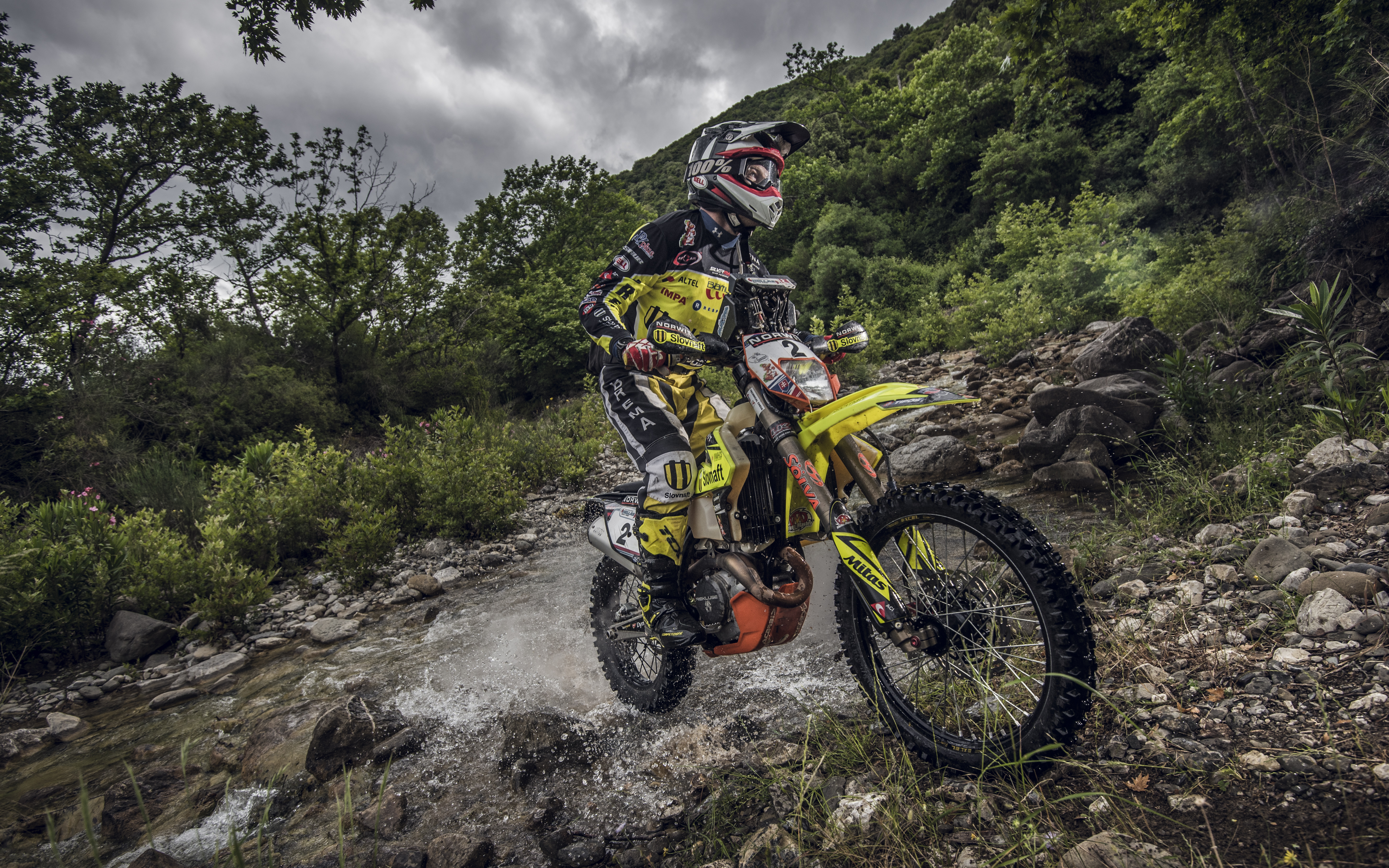 In the seven rally stages, Števo won three times and ranked second four times. Finally, on his KTM XC450 motorcycle he fell behind the Spanish winner Gerard Farrés by 4:54 minutes, and Czech racer Ondřej Klymčiw finished third with a loss of 1:00:07 hour.
"This race was definitely different from Dakar, but I see great potential in this country regarding training. I will definitely come back in November and train fully."