Even as a
small team we can be strong competition
My stories / 24. February 2016
"I wasn't meeting other racers. When I finished driving, I was glad to take a rest in the caravan and prepare for the next day."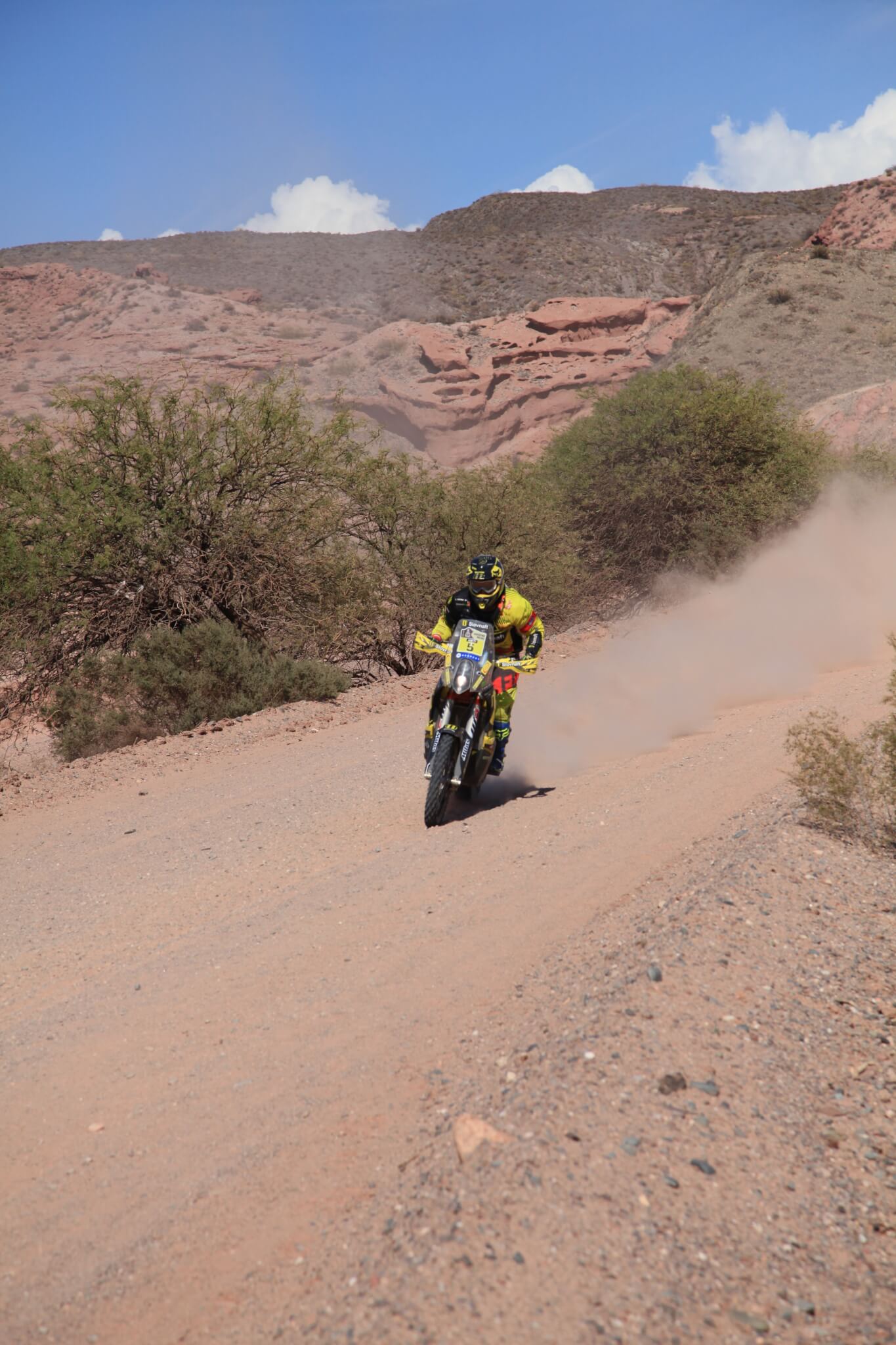 As a believer of "it's the result that counts", I didn't want to underestimate anything until the last moment. Thus I the missed premature celebrations of the early achievements, like the rest of the SLOVNAFT Team. However, congratulations came unexpectedly from the members of the organizing team after finishing the 10th winning lap.
"They were surprised that a private racer was able to compete with factory teams. Even the cameraman who was filming the race from a helicopter, said I was his personal winner. He appreciated that although we were an ordinary small team, we could be a strong competition. Other racers took our success in a casual way.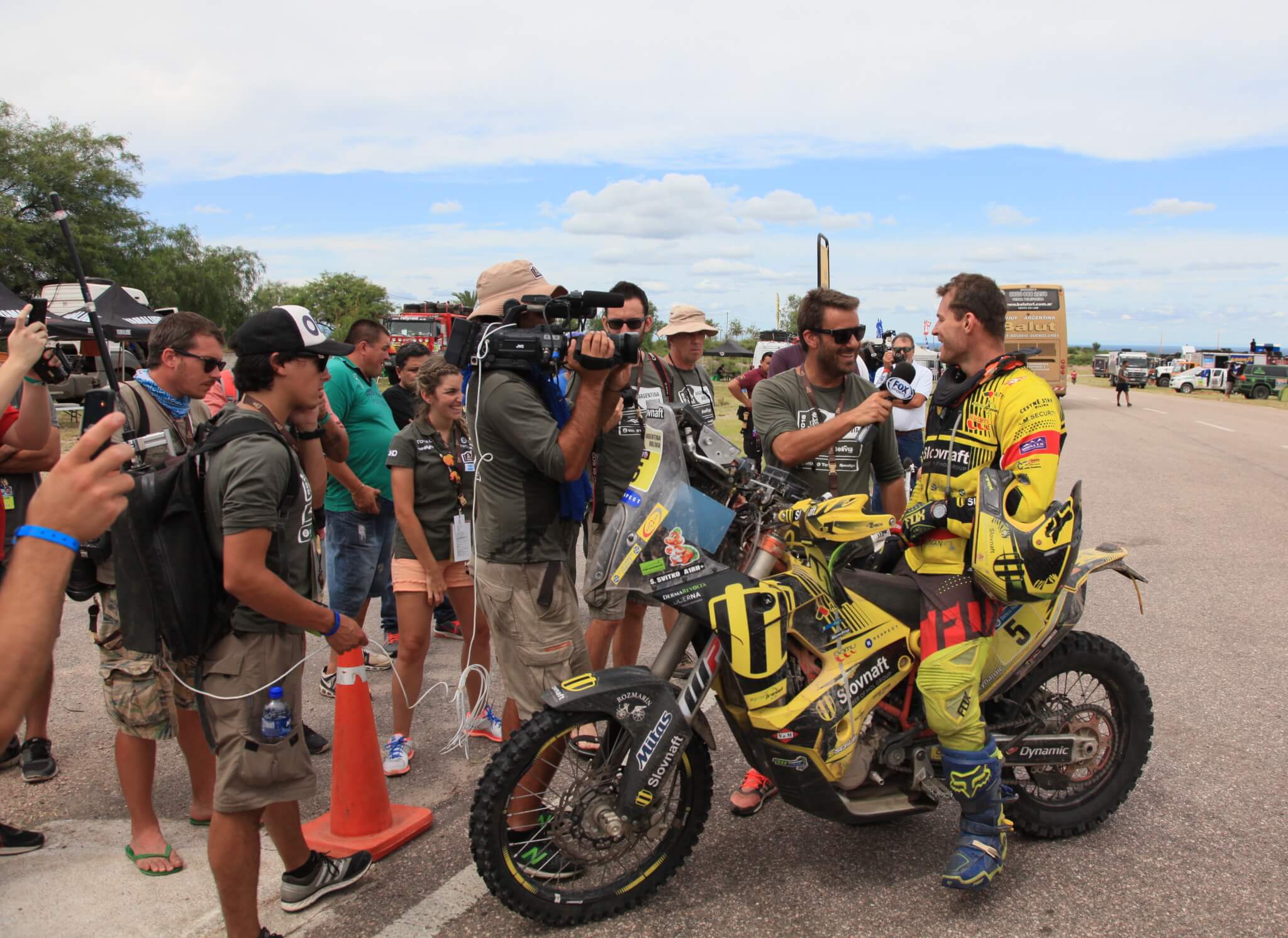 The difference between a factory and private team is not only in the number of people. Service and facilities also play an important role.
"At this year's Dakar I rode on six-year old wheels. Those are changed almost every day in the factory teams. While we spent three or four pairs of wheels, they approximately went through twelve or thirteen. Besides, the material and motorbike wear down, so the chances of a higher ranking are reduced with each lap."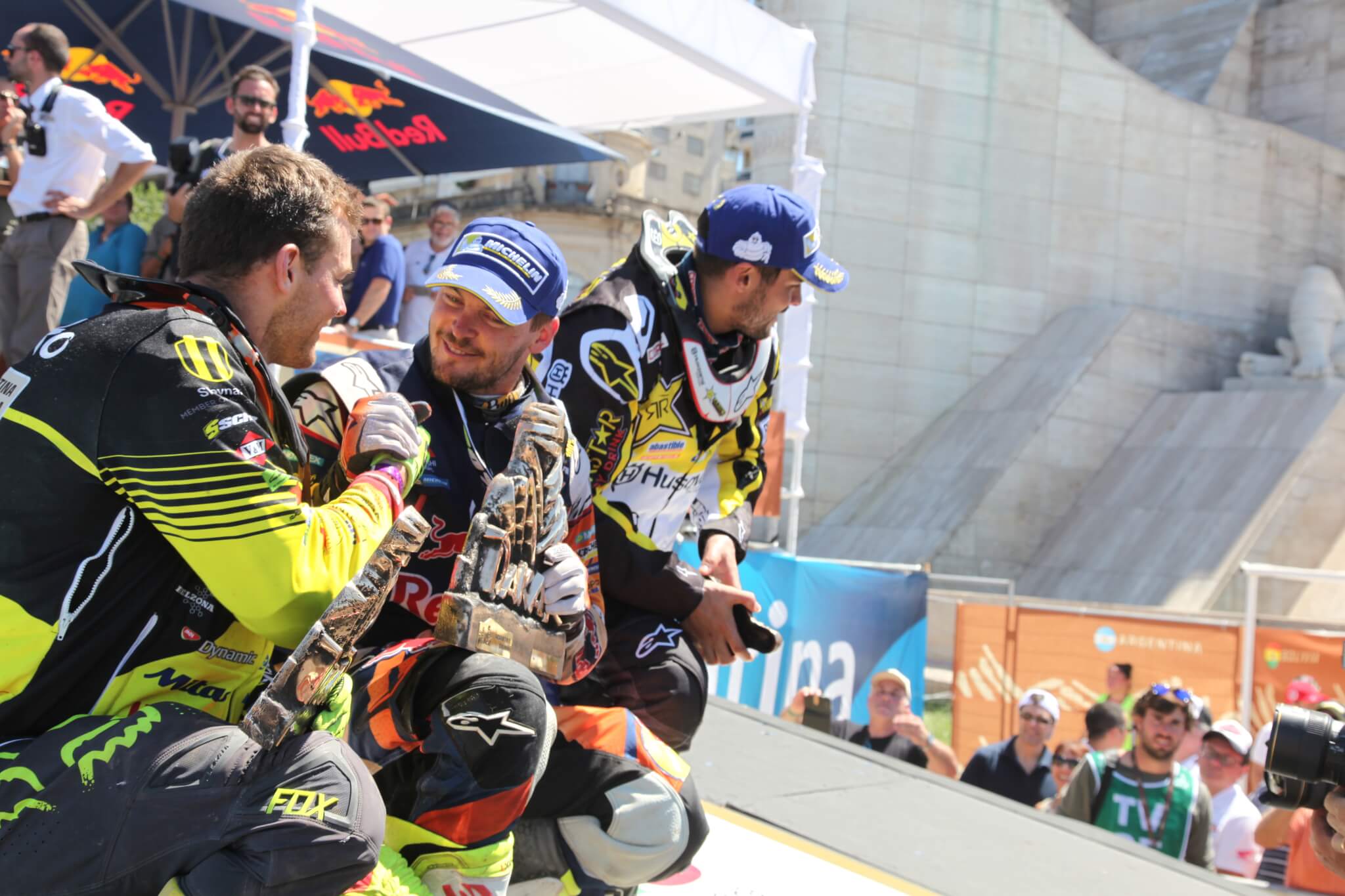 Despite this, Števo won the silver position. He failed to beat only one competitor.
"I came in touch with Toby mostly before the start of laps where we exchanged a few words. I was his fan from the first lap and, in my opinion, he became the deserved winner."