Not even one
kilometer more per hour is forgiven at Dakar
My stories / 3. March 2016
"Immediately after the first stage several riders, including myself, got hit with penalties. They were all really surprised. On the section where there was a maximum speed of 50 km/h, I was going only about a kilometer per hour more and was immediately fined. I paid a 100 euros for such a small infraction. I hope, however, that our cops will not take this as an example."
Even an engine change is penalized. It is protected by special seals indicating whether the engine has been tampered with or not. One was ripped off though.
"An engine cannot be changed at Dakar. So as soon as we saw that it got torn off, we went to a mechanic with experience in such matters. He saw that it was an accident and that we hadn't change anything."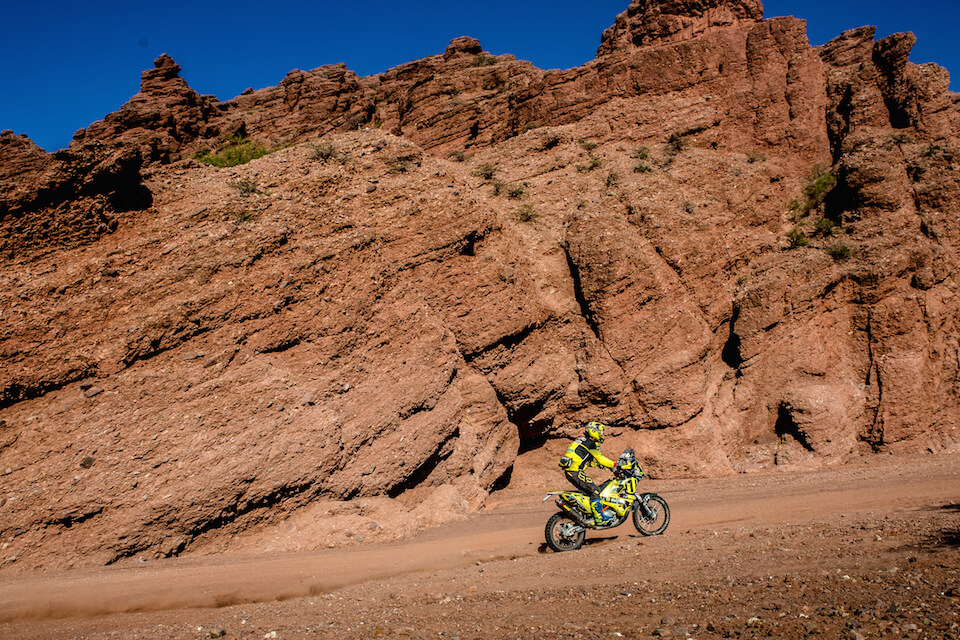 The SLOVNAFT Team said that the organizers did not create unnecessary problems and treated the entire matter professionally.
"We felt support from them and that they liked us there. They saw that we were a content team and that we put everything into it."