Returning home full
of emotion
My stories / 24. February 2016
The first celebration of the 2016 Rally Dakar historic triumph started already during the journey to a press conference in Bratislava, followed by autograph signing with fans.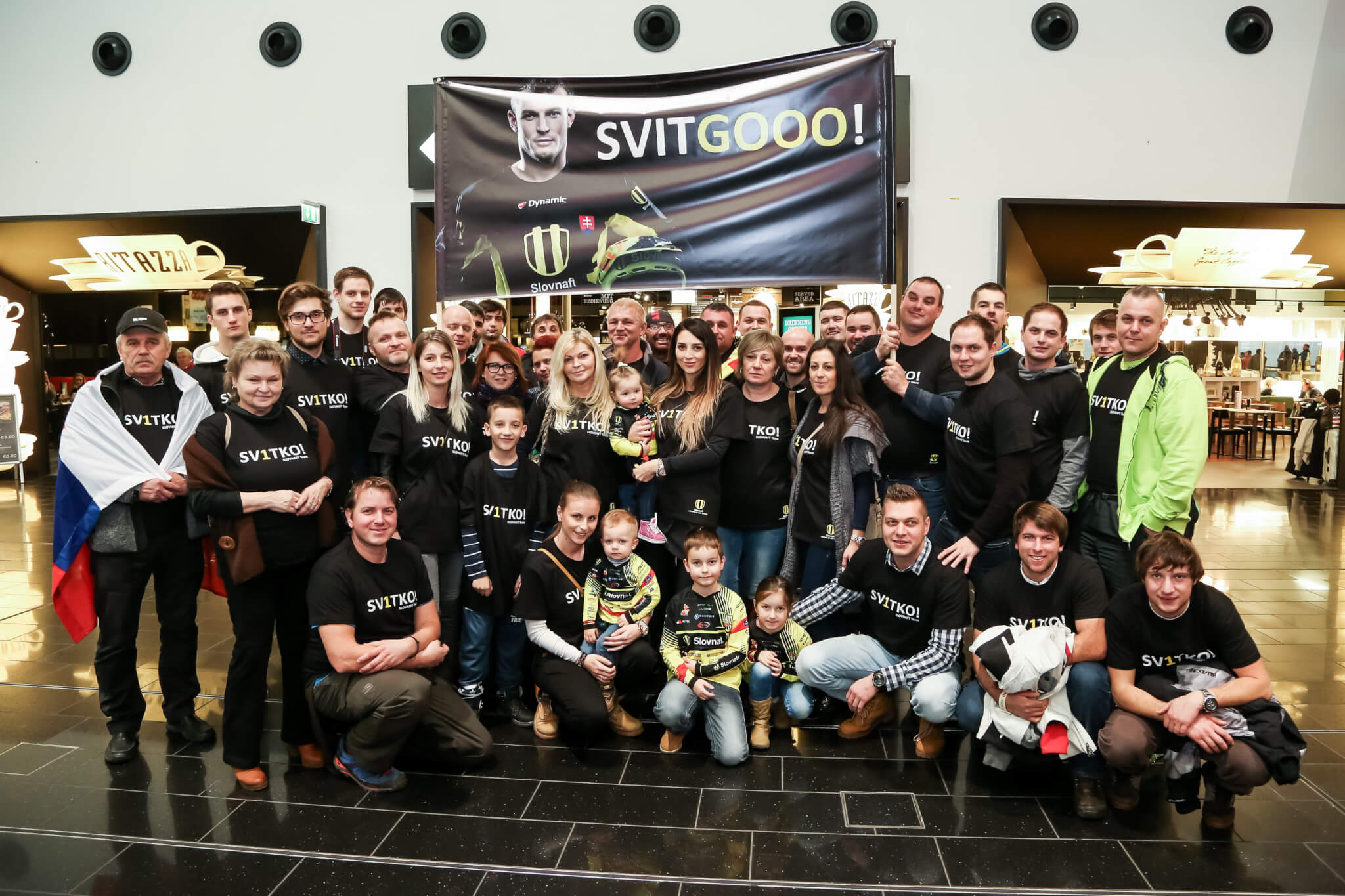 But the biggest celebrations began at home in Vyšný Kubín.
"We were at the community center. A lot of my friends, motorbikers and many people from our village came there. It was very pleasant. Well, maybe I would have enjoyed the celebrations more if I had spent more time at home, because I felt extremely tired. On the other hand, the emotions would not have been so strong after some time."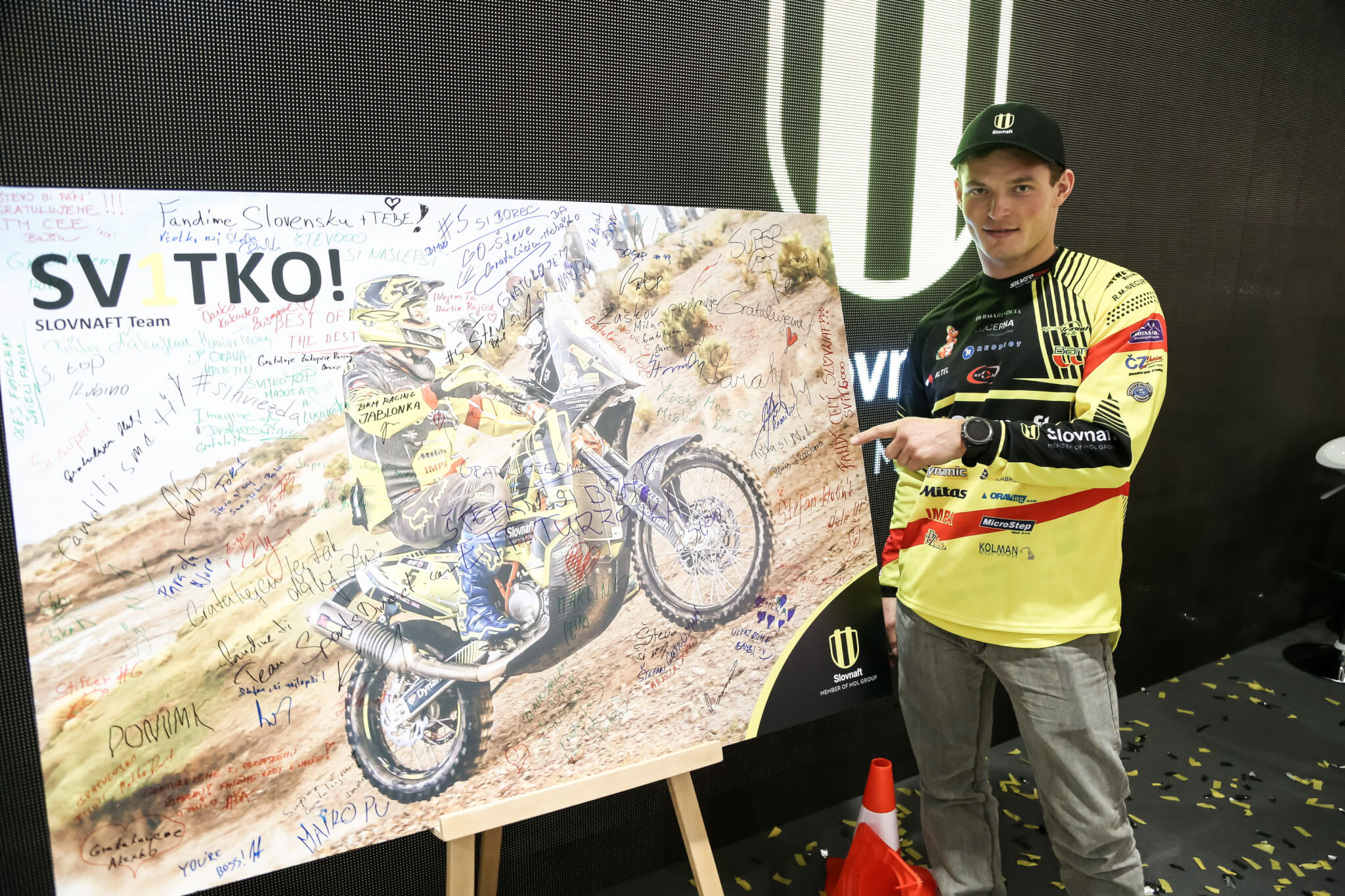 The nearly fifteen hour-long journey from South America and the all-day program resulted in Števo in lying in bed at home already before midnight.
 "I know I have now some obligations and can't be sick. When I got home and I took off my shoes, I was cold. My legs were totally freezing. I have to be very careful, but others celebrated properly till morning."