I would change
nothing about my team
My stories / 2. February 2016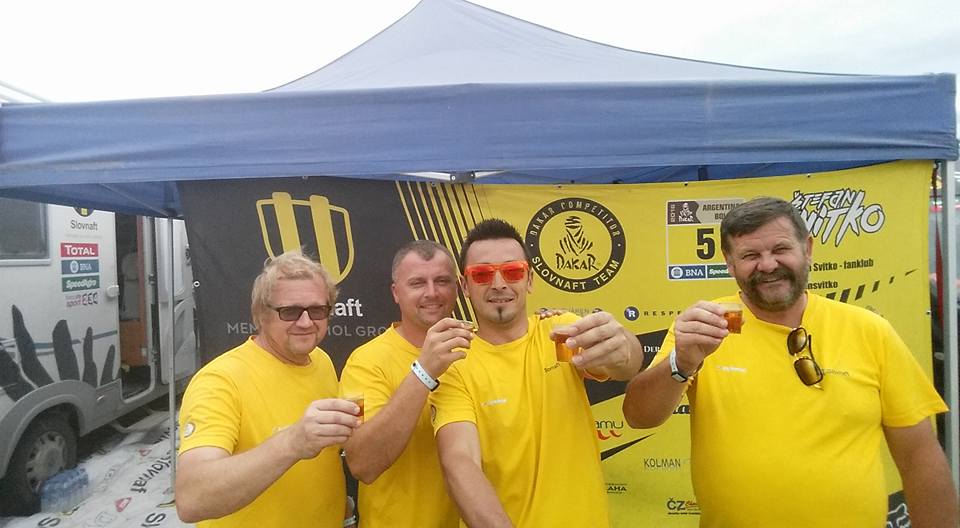 "Vilo was constantly telling some jokes. Maybe it's mostly like that, the more people, the more trouble, but it was not our case. We laughed a lot and helped each other survive hard days and nights."
Five guys spent almost twenty days on a few square metres together in South America. Were there any arguments?
"Never. Although some might think that Maroš Kubačka, my manager, and technician Zlatko Novosád, argue among themselves. But they have such a peculiar humor. I find it funny, but Vilo and Marián initially wondered. They thought that those two would fight between themselves before we left."
The SLOVNAFT Team always had "a glass of spirit" in the evening before the leg due to happiness. Except for Števo. When he finished driving and had a bit of a rest, he continued to work with the rollbook and studied things awaiting him the next day.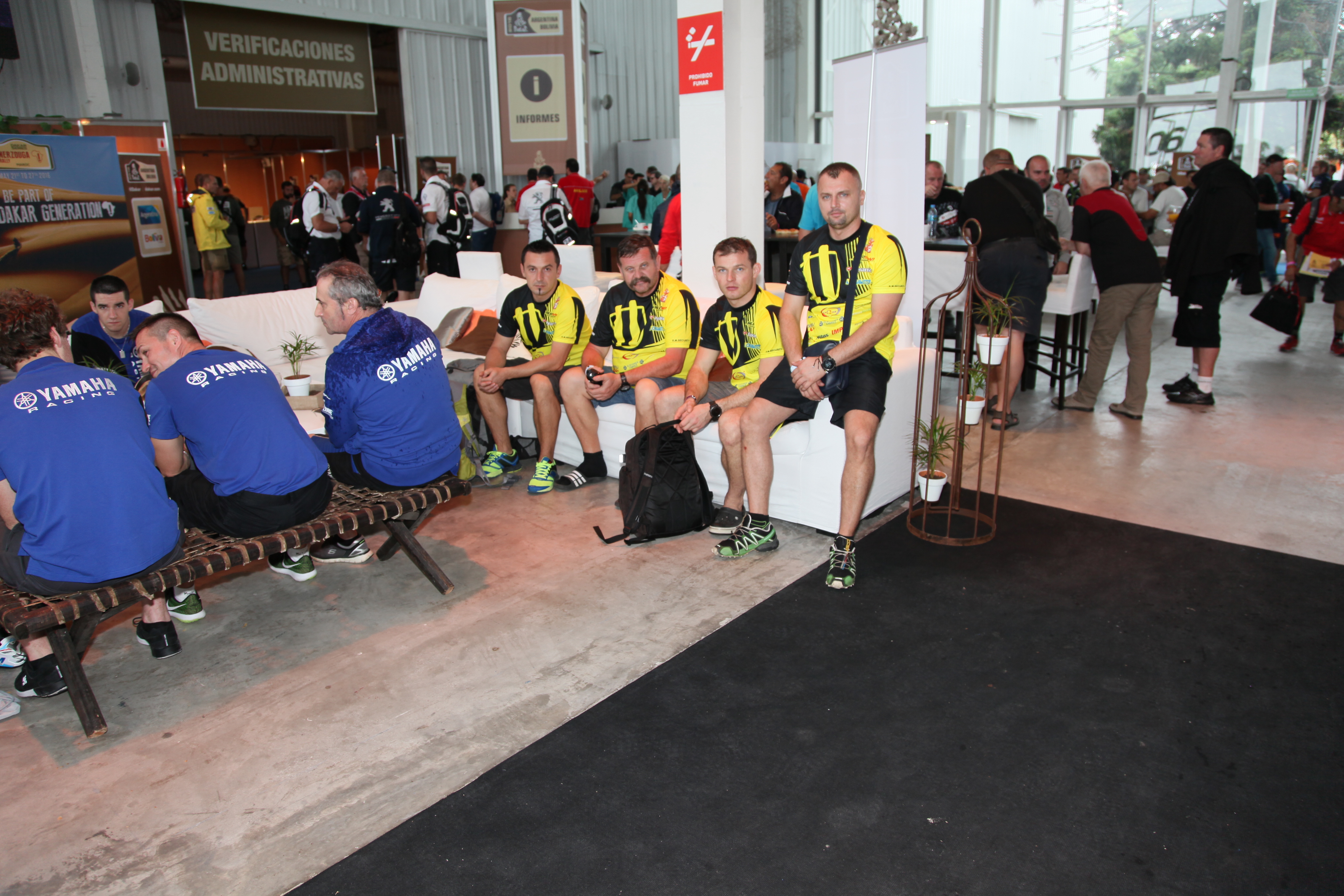 "I hardly slept the last five days. We were all nervous. We felt that our goal was within reach. I had so much adrenaline inside me I was racing even in my dreams. I closed my eyes, and in front of me – the rollbook. It was like a nightmare."
This winning team was created for a reason. Maroš is Števo's brother-in-law and Zlatko an old friend, with whom he once started to drive and train. In recent years, as Števo says, they have driven together mainly for fun. Last time they met as a team on the same route during ISDE2015, the prestigious international motorcycle racing in the eastern Slovak capital. They placed 10th in the World Trophy's top category.
"Zlatko has a heart for motorbikes. I'm glad to have him on the team. Not only does he do a good job, but he also enjoys my success just as though he has finished second. Overall, I'm pleased to have people around me who don't take Dakar as a business, but put their heart into it like I do. I wouldn't change a thing about my team."