Accommodation, food and
clothing – common concerns also at Dakar
My stories / 24. February 2016
"Compared to last year, it was sheer luxury. Viliam Tóth and I slept in a caravan. The rest of the team spent the night in a tent. For example, Zlatko, my technician, was fixing the motorbike overnight. If he kept walking in and out from the caravan at that time, he would most probably have woken me up. Everyone wanted to prepare the best possible foundation for me."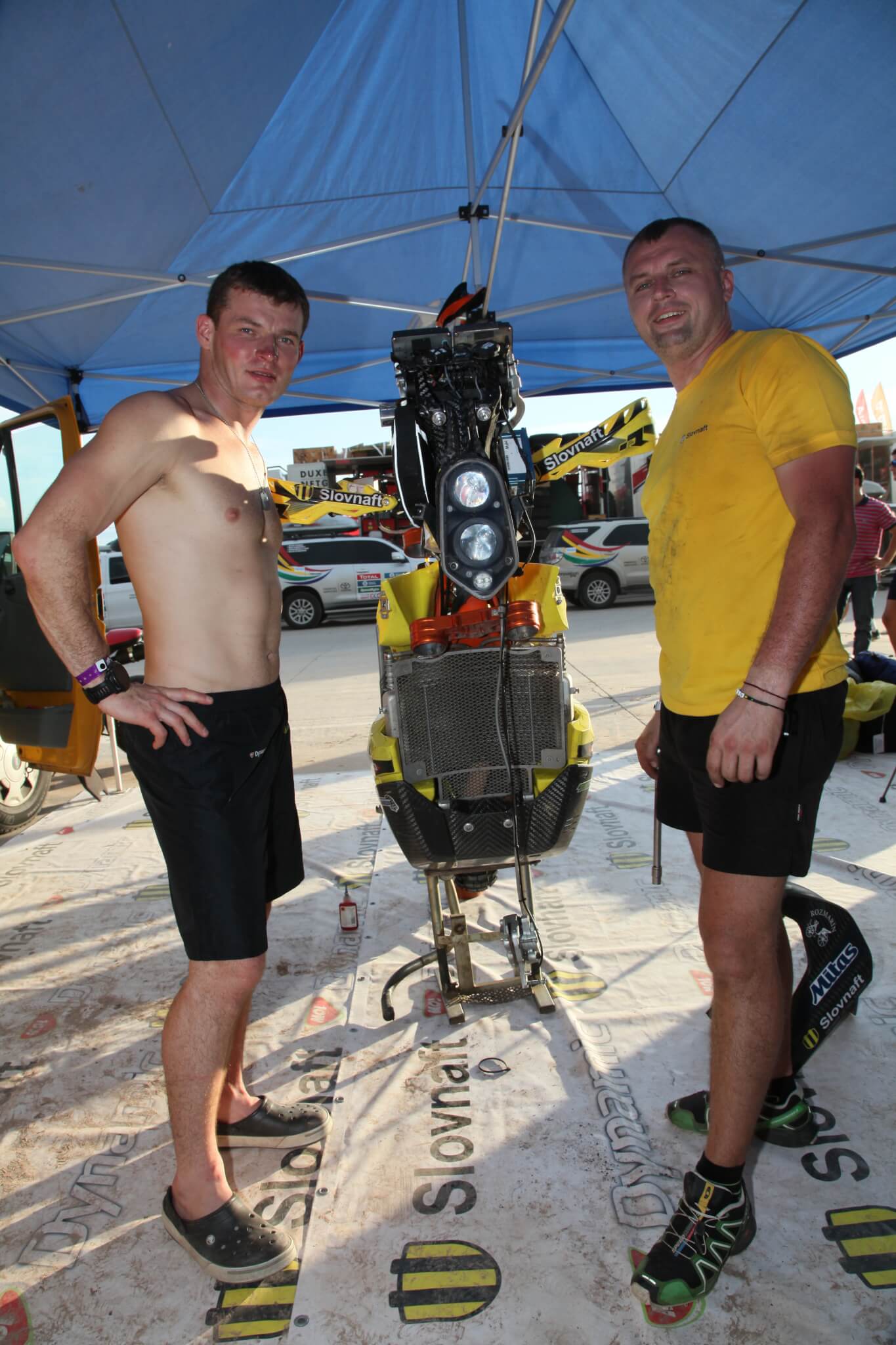 The air-conditioned caravan was, as Števo said, a total luxury compared to last year. As for clothes, he definitely didn't overload his suitcase.
 "I had with me one pair of cross boots, three pairs of shorts and approximately twenty T-shirts."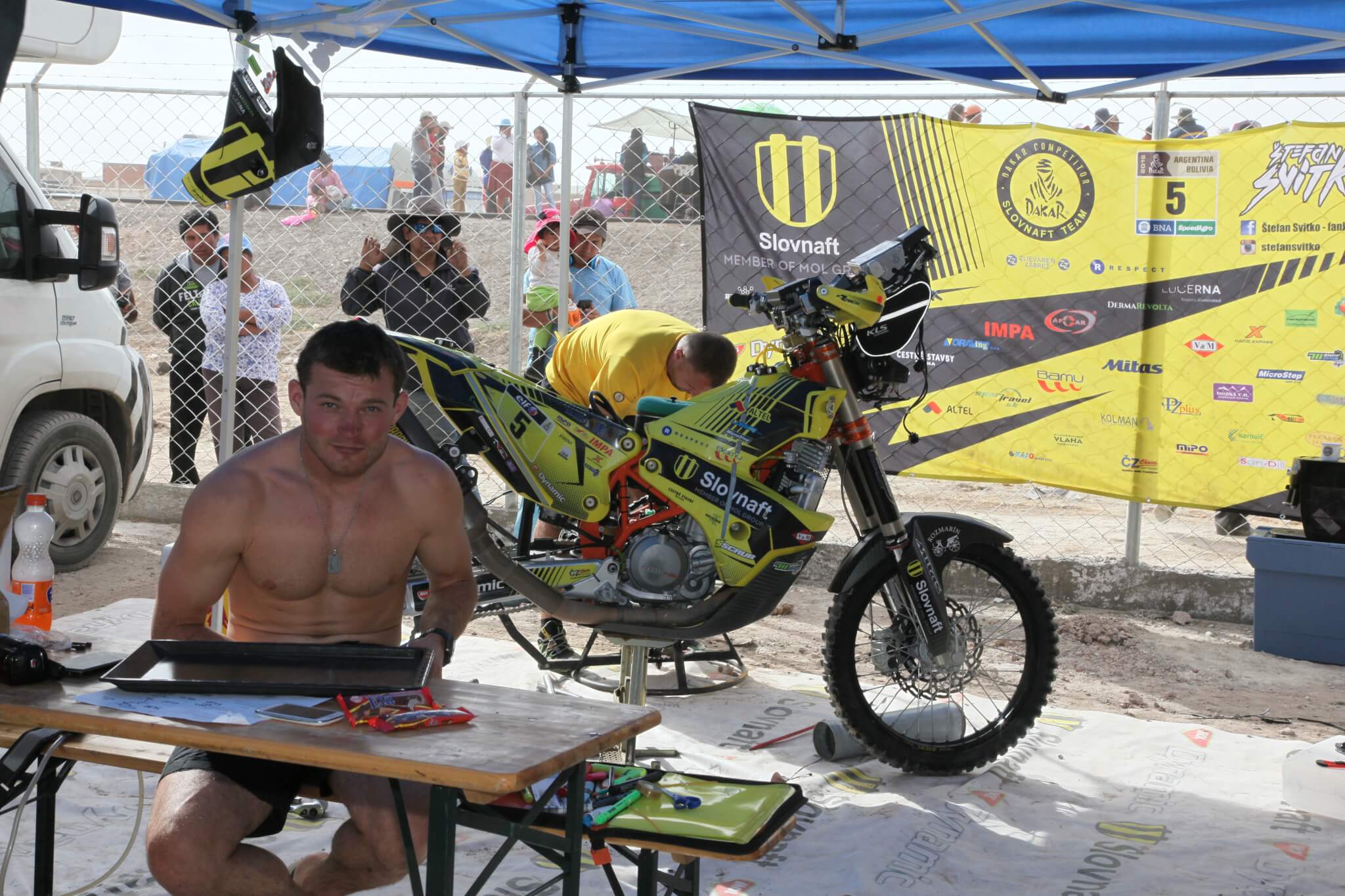 And food? This was good, but allegedly it wasn't enough.
 "Everyone took one meal and went to eat. No buffet. Sometimes I was really nervous about it, because I was often hungry. Once it got me so angry that I made another round. Fortunately, I wasn't penalized for that."