Dakar 2018 |
It would not work without fans
My stories / 16. April 2018
Fans eagerly await every piece of new information, picture or video on social media because those present them with the opportunity to be transported directly to the Dakar. The Slovnaft Rally Team tries to bring the fans the actual atmosphere at the races through video messages.
"Even before the actual start of the Dakar, we had enough time to shoot fun videos because we had come to Peru a bit earlier. After the races began, there was less time, of course, but the team would wait for me in the bivouac after each stage and they would try to come up with fun ideas that we could shoot for the fans."
In some of the videos, Števo evaluates the stage he just finished and how demanding it was, shares his first impressions after crossing the finish line or talks about unexpected situations that he encountered during that particular stage. The members of his team try to describe the bike's condition or they entertain the fans with funny videos.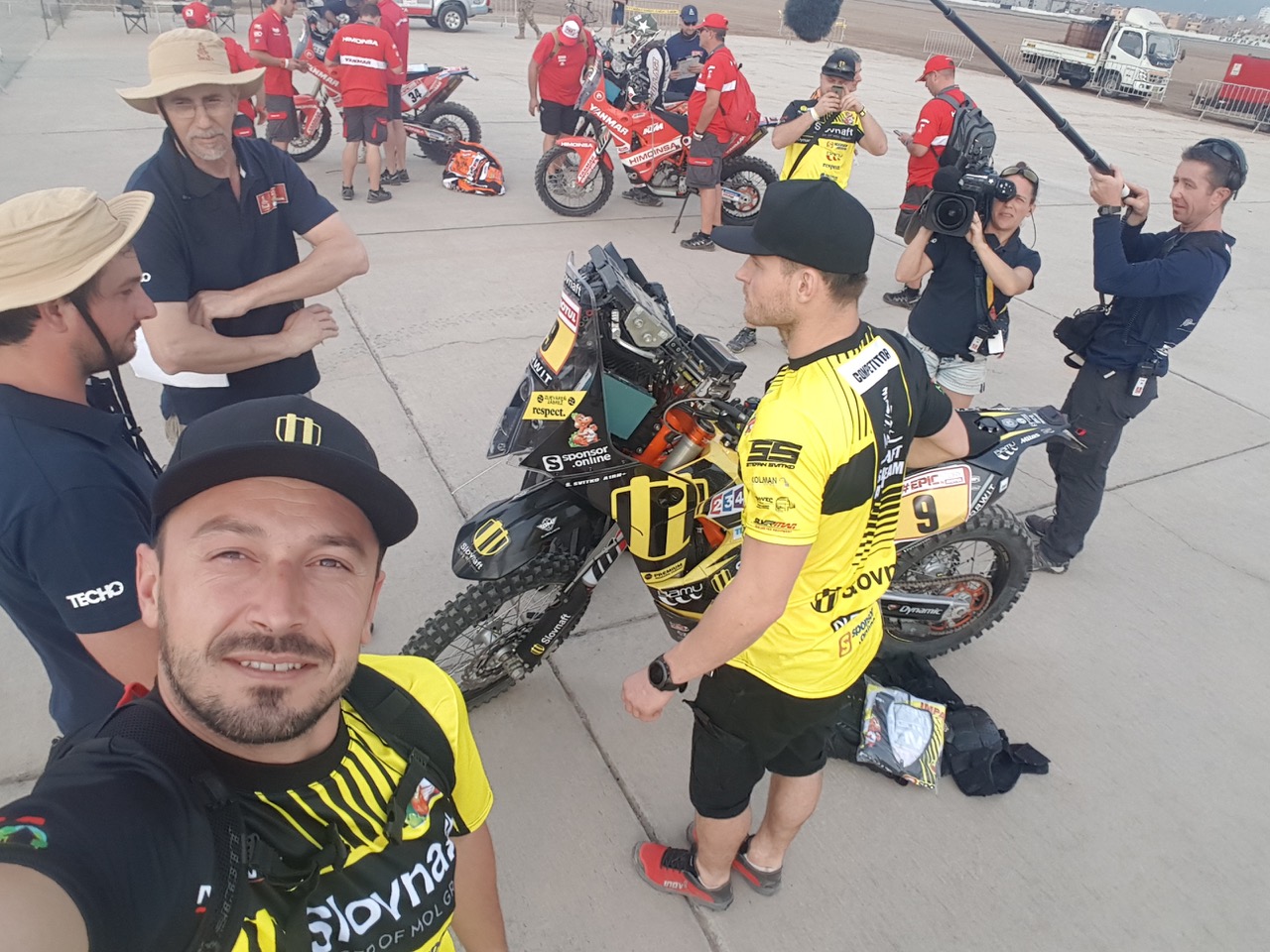 "I am absent from some of the videos because I was either sleeping at the time or hadn't crossed the finish line yet. One of the reasons we made the funny videos was to show people that it's not all just blood, sweat and tears but that we also know how to have fun at the Dakar."
Števo Svitek's official fan page has almost 42,000 fans on Facebook and more than 10,000 followers on Instagram. Not only during the Dakar but also during other races, people watch Števo regularly and they comment on his posts.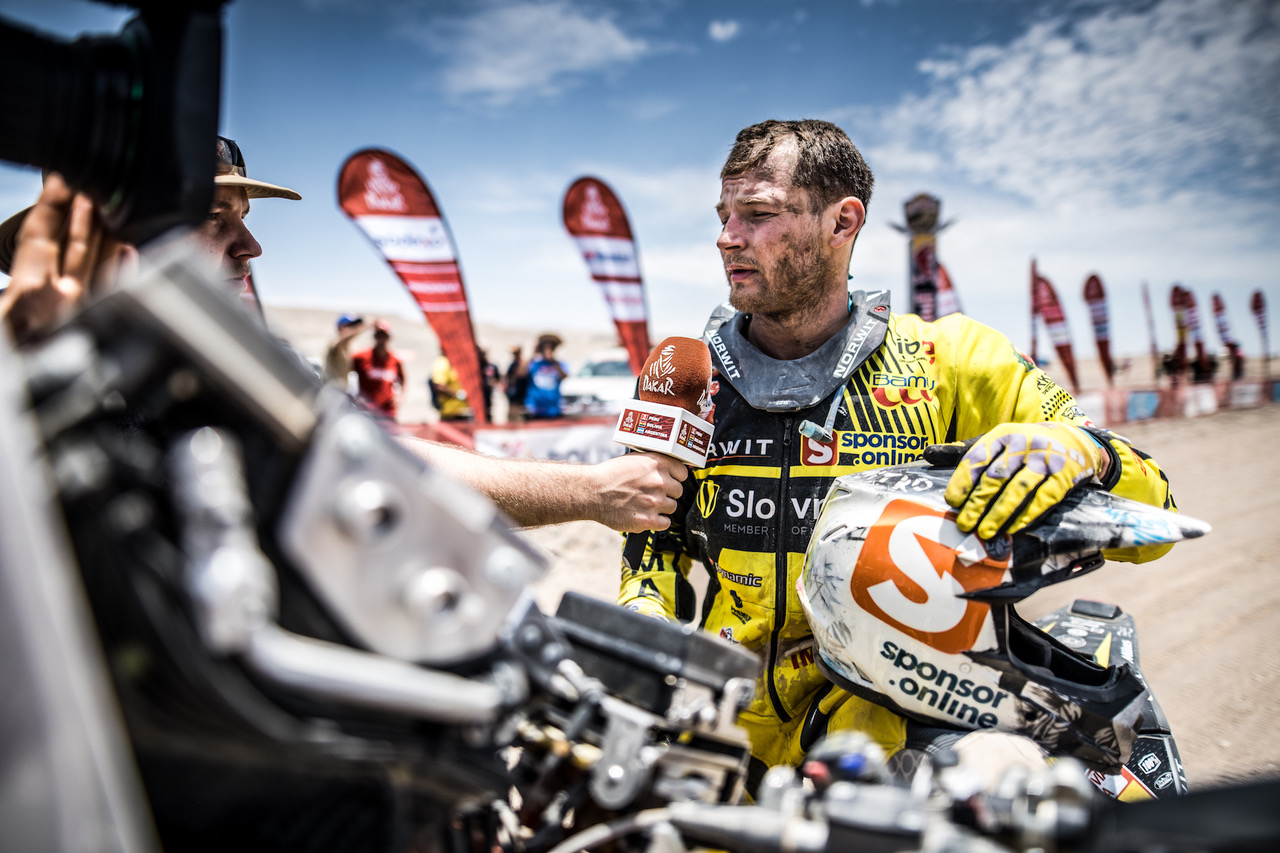 "When I have time, I like to read what people write but during the races I have to concentrate mainly on getting enough rest in between the stages to ensure I am on top of my game. But I am always glad when people enjoy following my results and when they support me. The more likes and comments I get, the more encouragement it brings me."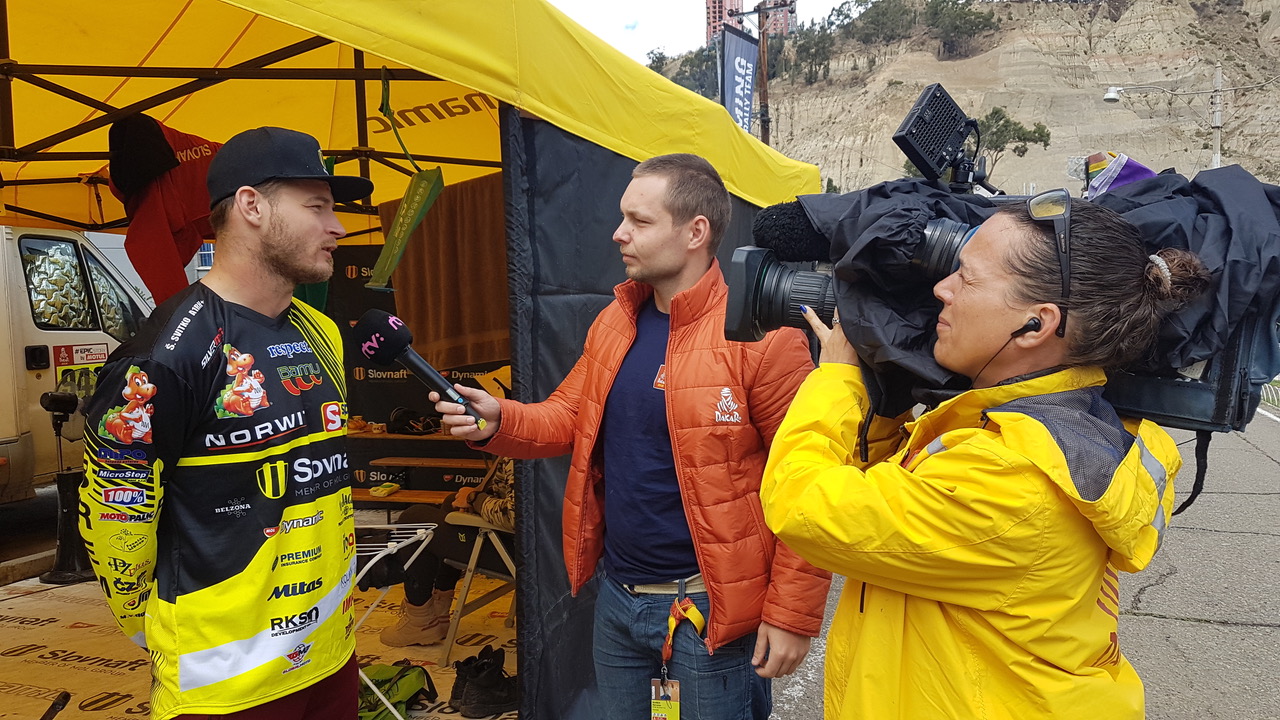 "I can feel a certain pressure from the fans because they believe I can win. In those few years that I have been racing, I have come to understand that it is a sport, after all, and that anything can happen, without it being my fault. I do this mainly for myself but to a certain degree, I do this for the fans, because it would not work without them."