A bit of
luck is behind success in addition to toil
My stories / 2. February 2016
Števo Svitko got into a similar situation during this year's Dakar rally. He ran out of petrol only less than ten kilometers right before refuelling during 9th leg on the route.
"I was aware that I needed to mobilize all my forces to figure out what I was going to do. At first, I thought that maybe another rider could stop by and give me some petrol. But then I realized that we are rivals and the petrol might have been given me by a hundredth rider who cared more about an experience than obtaining a good position."
Refuelling usually takes place after about 200 kilometers. If the leg has a harder terrain, such as sand, refuelling takes place just after 180 kilometres.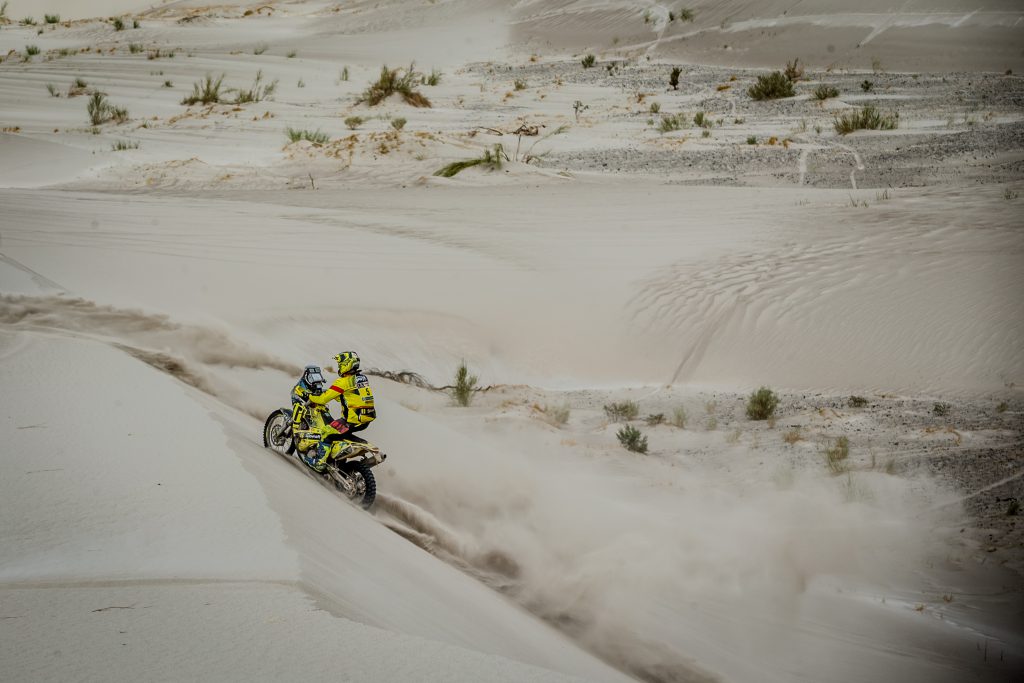 "I think I ran out of petrol just because of the terrain. I myself I refuelled the tank to its full capacity the evening before the leg. I don't even know how to explain it otherwise."
His head also produced one idea after another because he was under the influence of adrenaline. He also planned to call his technician to bring him petrol, but this would only have been an unnecessarily waste of valuable time and still he would not have brought it to him.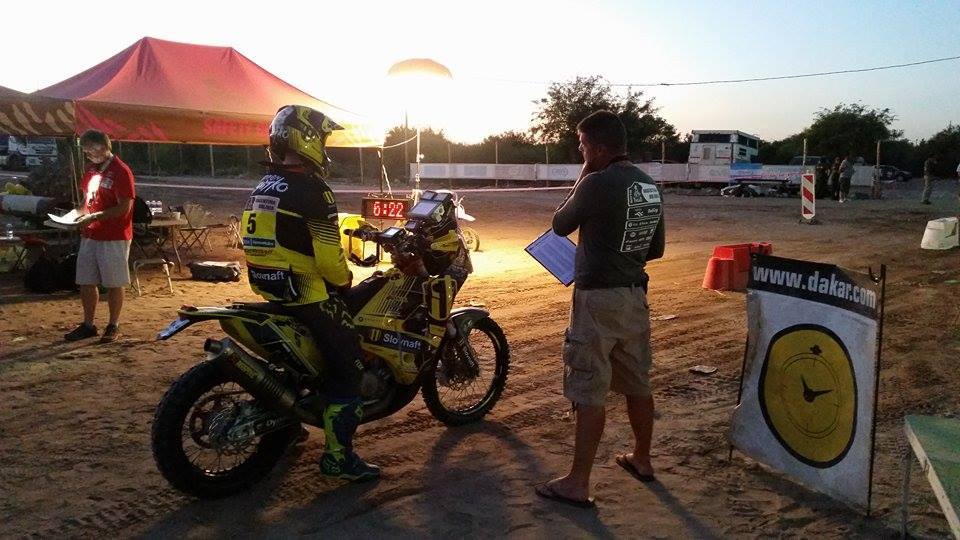 "I thought that this was the end and obtaining a podium position was only a dream. But then a lightbulb went on in my head, remembering that I saw people in the desert about two kilometers back. Fortunately, I managed to start the motorbike. However, I only had to push it towards them the last one hundred meters."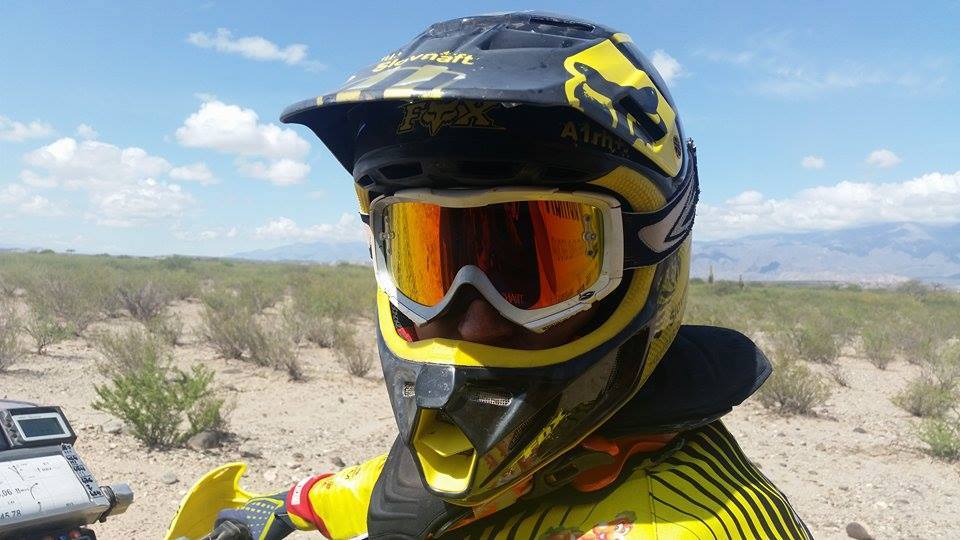 Števo's initial plan was to siphon petrol from a local person's motorcycle. But the person immediately stopped him from doing that. He gave him his own two-liter bottle from his reserves, containing exactly two liters of petrol.
"I didn't even dream that it could have turned out this way. It was really a great blessing in disguise."
And whether I had a problem with conversation?
"What kind of biker would I be if I couldn't ask for petrol. In such a moment, I would even use hand-foot gestures."