Unexpected changes
My stories / 24. February 2016
Many of us remember a lap canceled for some racers after the second "way point", but Števo rode it almost the whole way.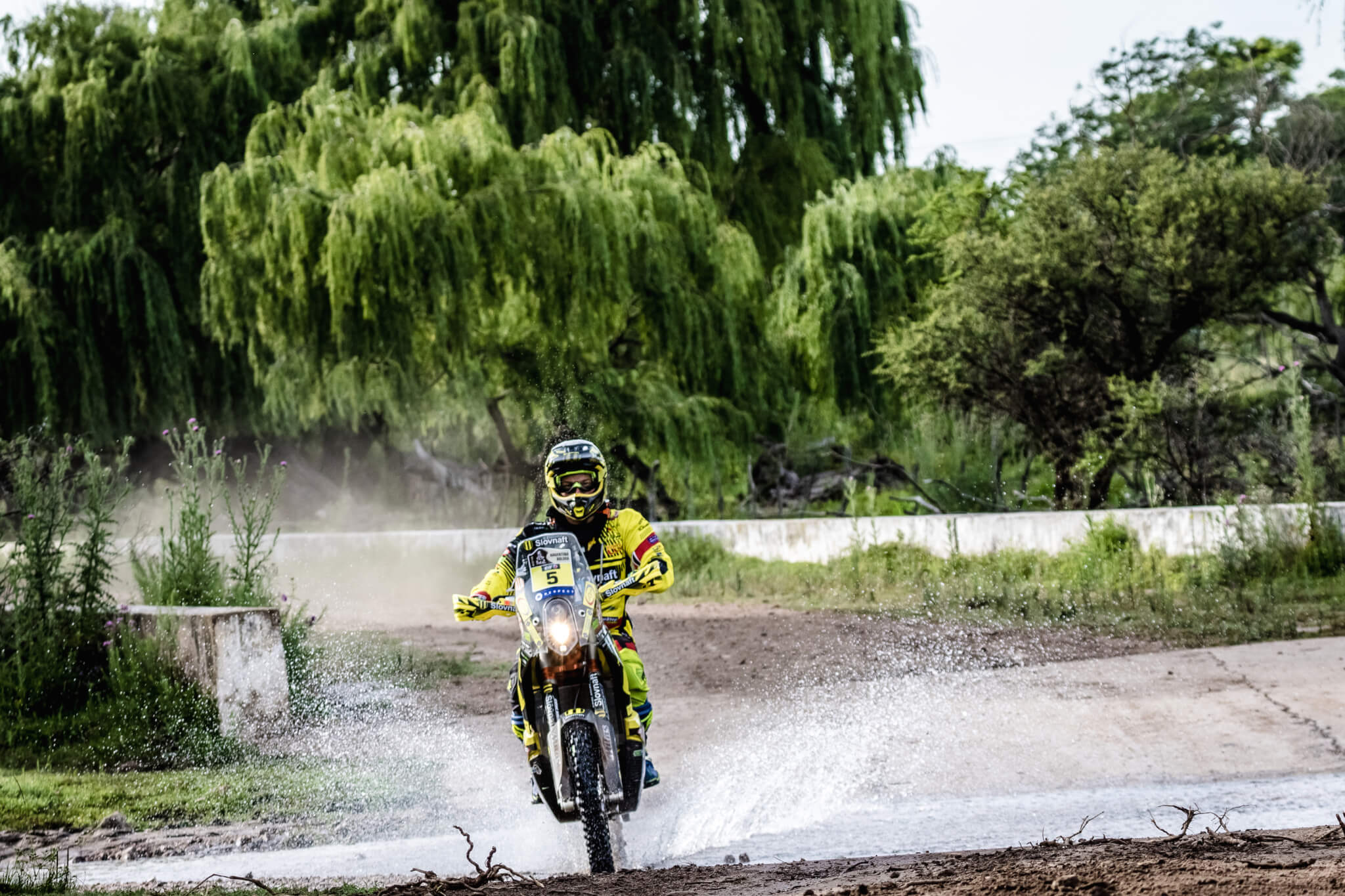 "When I'm riding, I know nothing. First I got angry, because Concalves from Honda was then ousted and he wouldn't have finished that lap automatically. For us, altogether about 30 people, they released that, but only some 12 arrived at the finish. So approximately half the racers stayed there. Either they got injured or destroyed motorbikes. So we passed those extra 100 km, which are difficult not only for the condition, but also the destruction of the motorbikes. We wore down our motorbikes all the more while they canceled it for others."
However, it is impossible to influence the weather and even for the organizers it is often difficult to decide what is "fair play" for to the racers themselves and their results.
"They should have canceled the lap already after "tanking", following that CP2, but the KTM protested, so they left the lap last almost whole and canceled it only 10 km before the finish. Those others who didn't reach the finish got penalized, so ultimately it was just fine for us."