My stories / 3. February 2016
The first serious injuries already occurred in this year's race in the introduction, when a Chinese driver flew among the spectators, causing them serious injuries.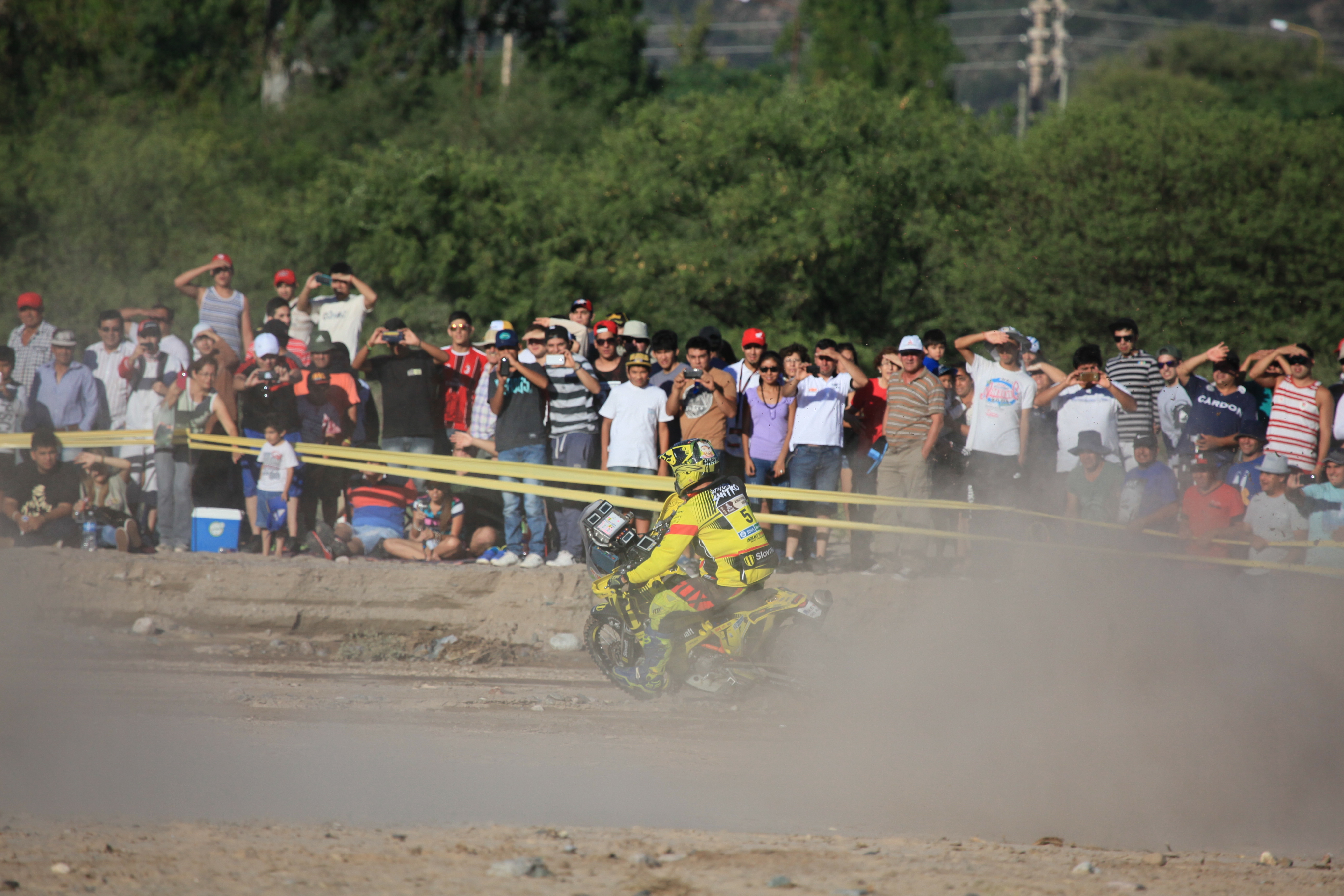 "We had information only from Facebook and Dakar's webpage. We heard that some woman driving a Mini Cooper flew among the spectators. It is different if there is a death of the viewer and it is different if the rider dies. Some spectators are really unruly. You can see that it is best for them when the rider plunks by the sideviewer in front of their noses. Then this is for them to experience, and that's how it looks then. Although organizers have security tape there, they do not take into account the danger. For example, in Bolivia we had only two meters in width and they were standing close to the tape. I was riding at a speed of 150 km/h and was very afraid, because I could not see the track through them or whether there was a turn, and they rebounded off the track just in front of me."
The situation and the drivers' perception of accidents, however, changes at the moment when they see a seriously injured opponent.
"It was different to see Walkner lying in front of me with a broken femur. In this situation, you say to yourself: This is no longer a spectator, this is a rider and his injury could happen to you!"
Števo obviously stopped next to the injured rider to make sure if he could still somehow help him.
"When I came to him, Concalves was already there. I saw that he was conscious and that I could not help him anymore. In such situations, they stop measuring time only for those who are first beside the injured person. He presses a button and the helicopter comes for the injured person."
His role in this situation was clear – get on the bike, continue and focus.
"During the next ride, what has happened is holding you, and you're trying not to think about it."