Dakar 2018 |
No time for friendships
My stories / 29. January 2018
They may be rivals on the track but off the track they are friends. The best riders from all over the world meet each year at the Dakar. They know each other either from previous years or from other competitions. However, there is no time for some big get-together during the Dakar.
"After finishing a stage, everyone is glad to be alone. I have noticed that some of the riders sleep two in one caravan. Those are mainly the guys who are part of a bigger team that may sometime have up to six competitors."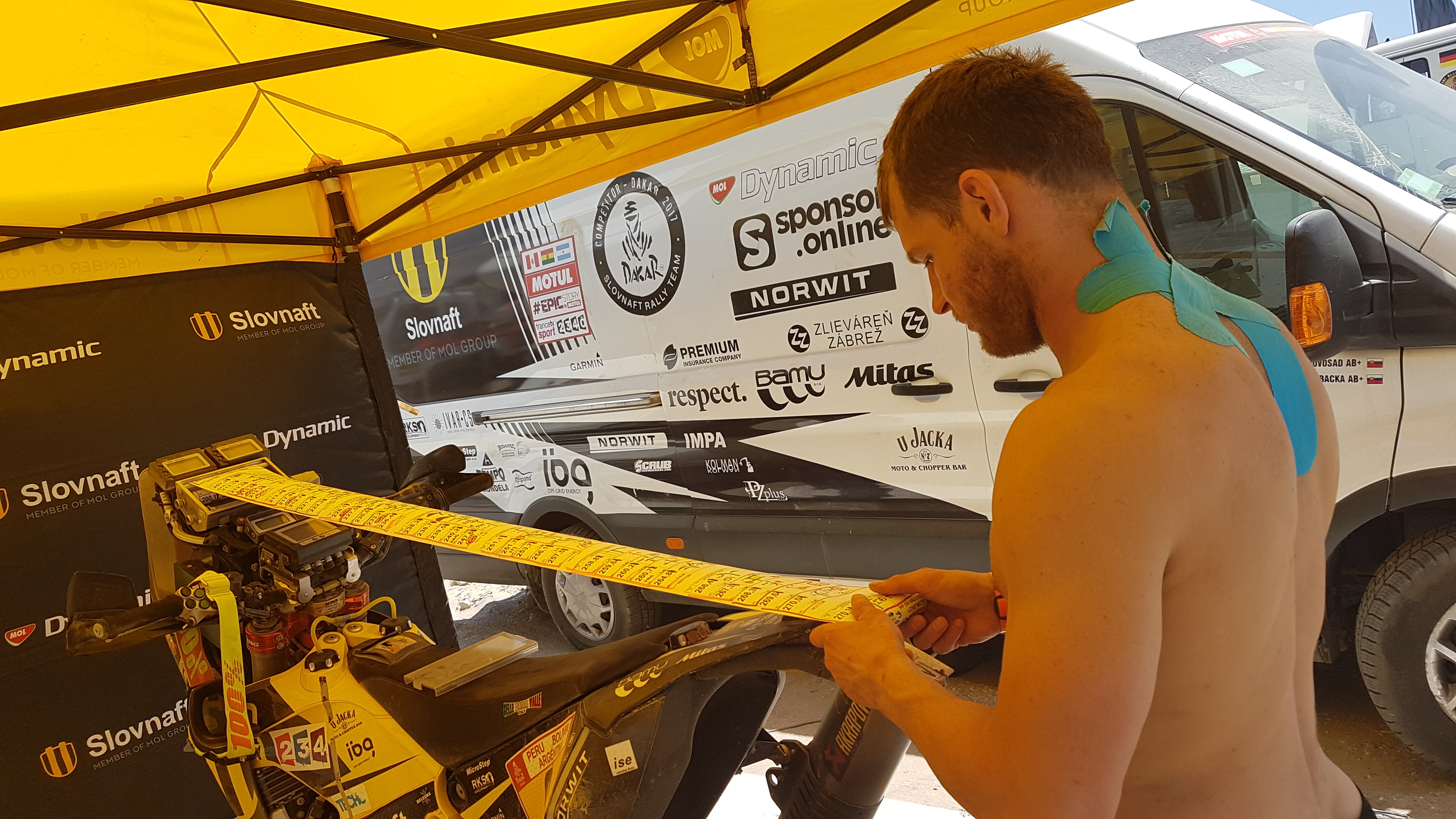 Such big teams usually also have their own physiotherapist and a chef. This is the reason why Števo may never get to meet some of the riders at breakfast, lunch or dinner.
"To meet another rider in the pit is more of an exception, rather than a rule. When I look at it from my point of view, I usually finish riding at around 2 pm. Right after that, I like to get my roll book ready for the next day which takes me about 2 or 3 hours; then dinner, shower and off to bed as soon as possible. So there really is not much time for hanging out. The only time we all see each other is in the morning right before we set off."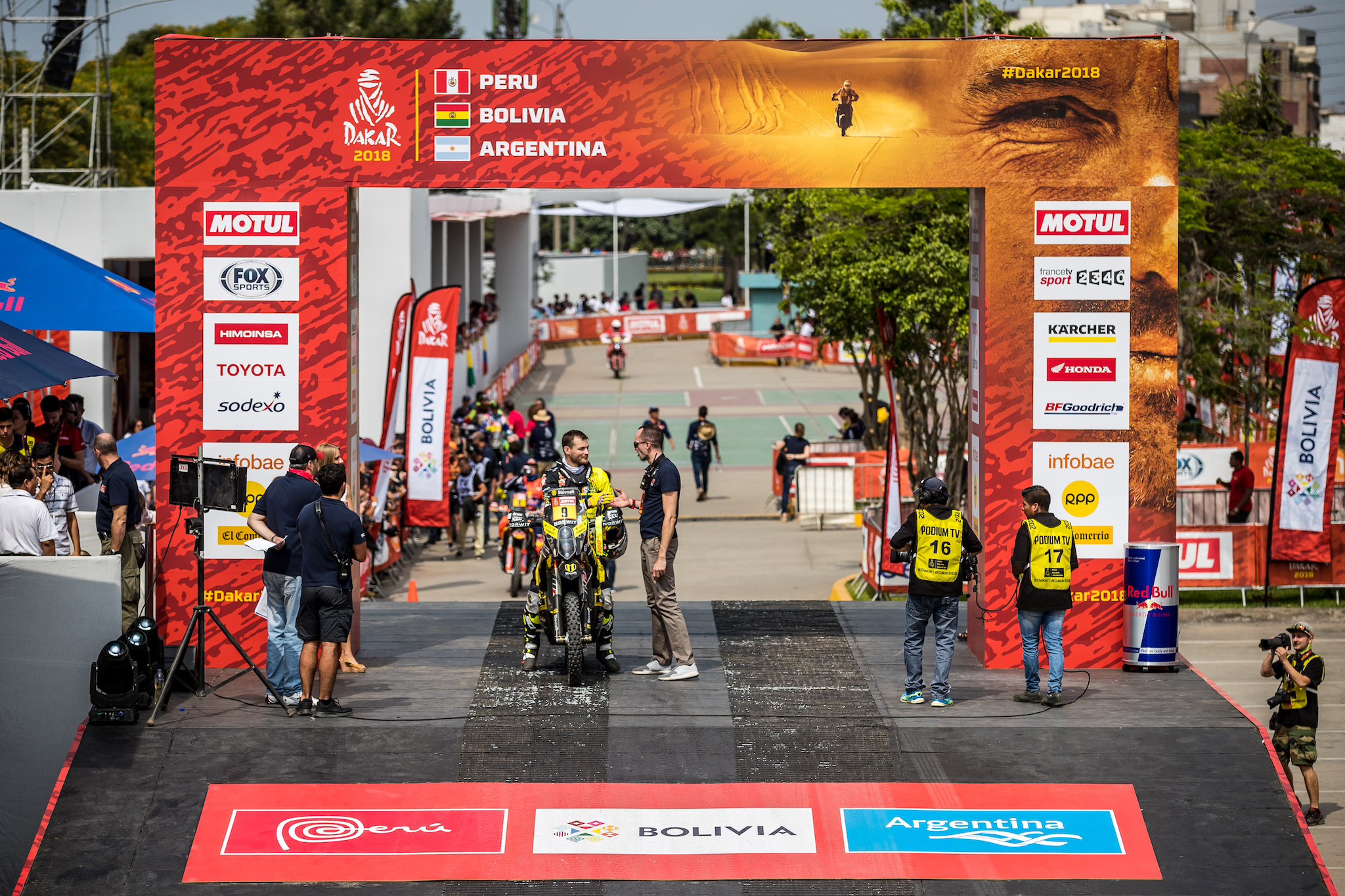 To select the best tactics, Števo has to follow the interim results of his rivals during the Dakar. Who dropped out, who received what penalty, who improved their ranking. Every detail is important.
"Of course, I check the results regularly. If I didn't, I would be the odd one out."
The first ten riders start in three minute intervals and those from the tenth to twentieth position in two minute intervals. During the longer stages, they get to fill up their tanks after approximately 200 kilometers; they have 15 minutes to do this.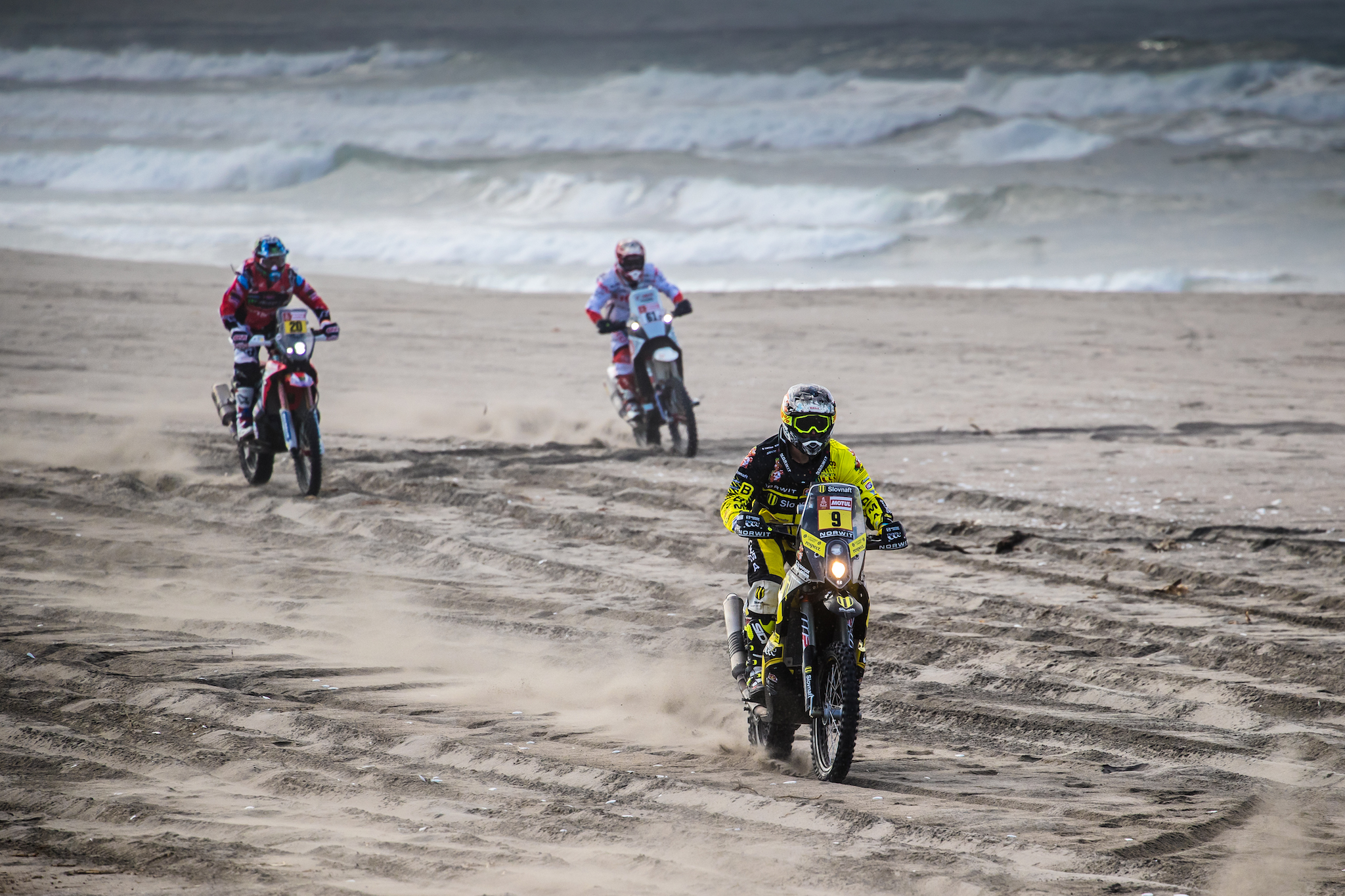 "There I can find out my approximate ranking. However, this is ballpark only because I only get to meet the first five riders in front of me and five behind me. Only after I cross the finish line I get to see the interim unofficial results on a tablet that tell me my place for that particular stage."
During the rest of the year Števo gets to meet some of the top riders but only sporadically as professional riders go to smaller races only very infrequently.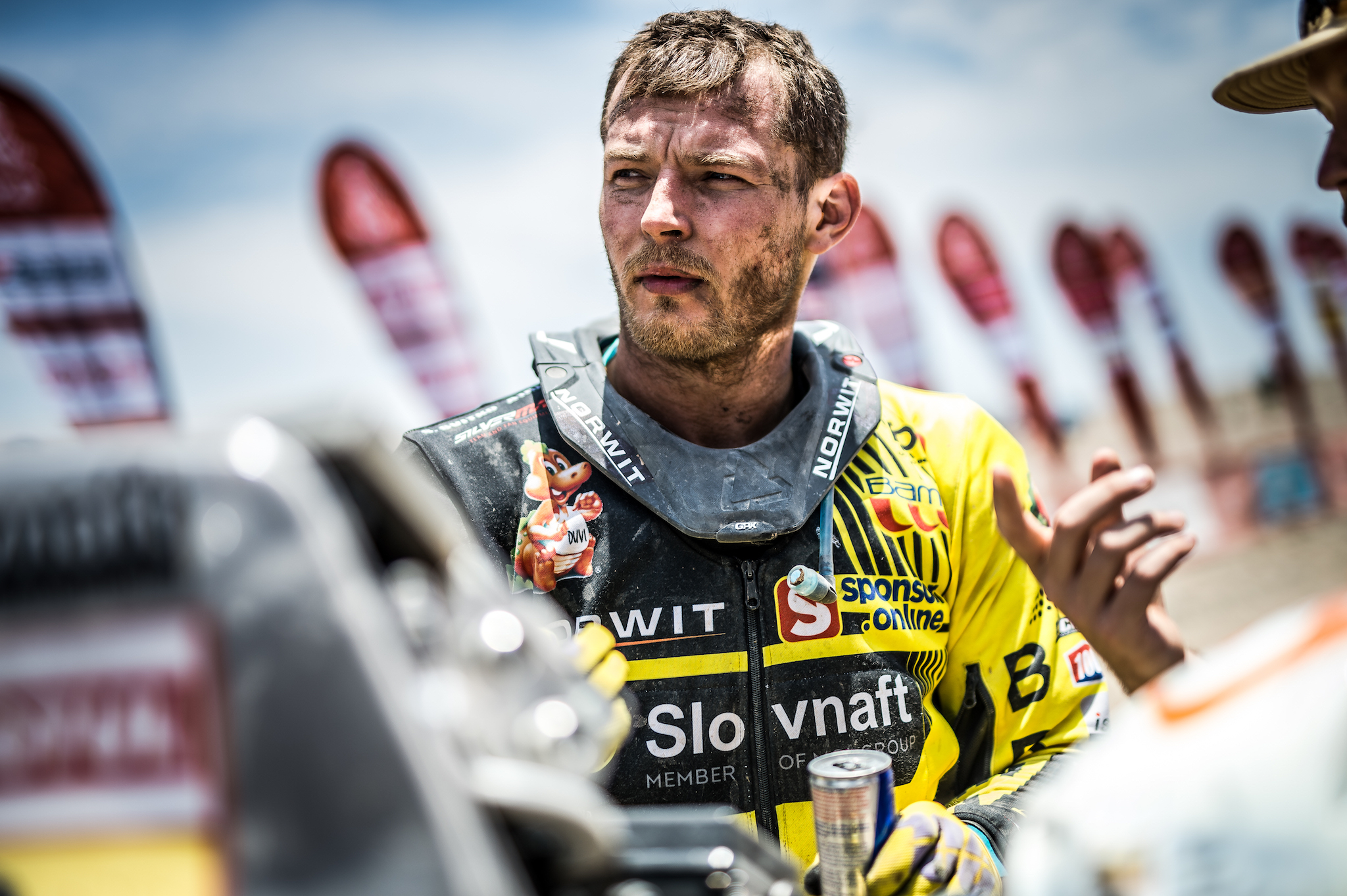 "I, of course, follow the riders who regularly compete at the Dakar during the rest of the year. Sometimes I may meet one of them at some smaller races but this is rather rare."