Everyone has their
own limit of fear
My stories / 19. January 2021
A native of Žaškov admits that the first stages are usually worse – he has to get used to the sandy surface, which we do not have in Slovakia. This year's Dakar was all the more challenging because he couldn't try and get used to the terrain in other races:
"Because of the coronavirus pandemic there were no races in the desert such as in Morocco, Dubai etc. In the top places of the chart there were mostly overseas riders who have the desert at home: Chile, Argentina. " explains Svitko, adding that even hard training may not be enough to get used to the surface:" I can train eight hours a day on a motorcycle but I would train at home in the woods. This is something completely different. That can't be compared."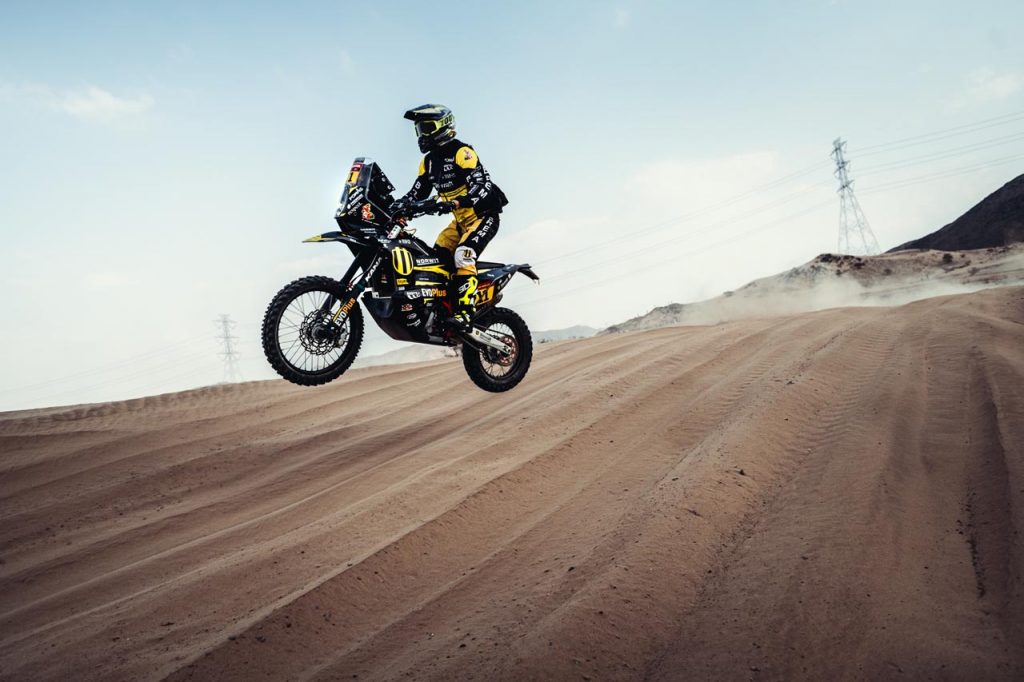 According to him, all riders put themselves at risk, but everyone has a different level of speed that feels natural:
"This is about training and about where is one's instinct of self-preservation or the limit of fear. It's training, riding, riding and riding."
"According to Svitko, it's a matter of habit – a rider who lives and trains in the Utah desert behaves differently than someone trained in Slovakia:" I have 30 centimeters of snow here. " he laughs.
According to him, it is not worth taking a risk just to reach record speeds:
"I want to go through the whole rally. If you would want to smash yourself, you can do that it in two stages."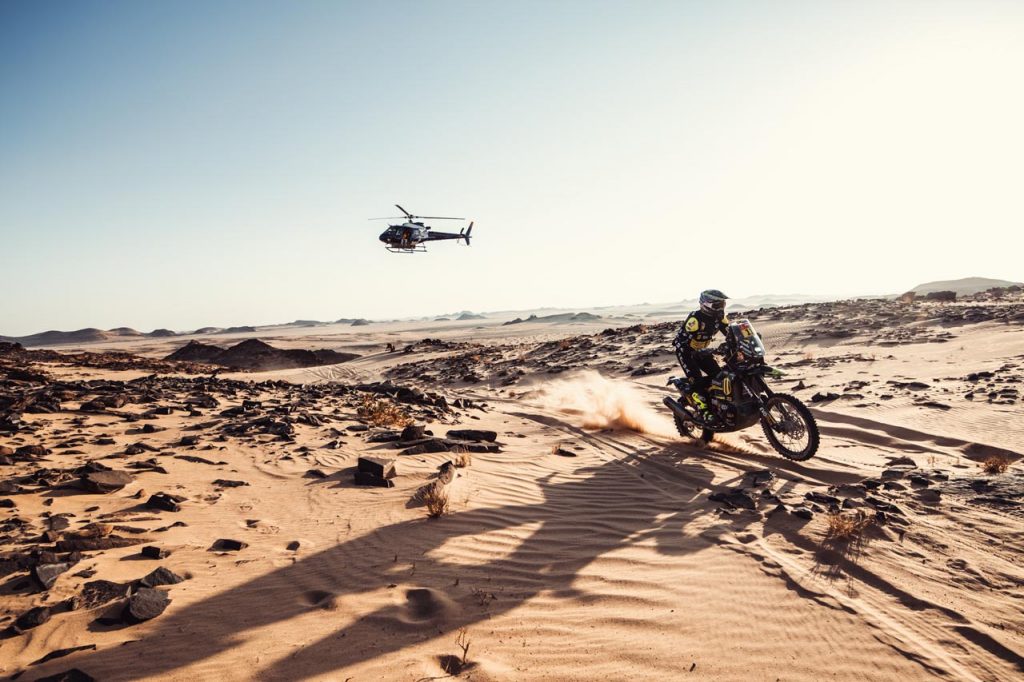 After last year's tragedy, in which two riders (Edwin Straver and Paulo Gonçalves) died in Dakar, the organizers strengthened some safety measures on the track. In selected sections, they introduced a speed limit of 90 km / h and riders were obliged to be equipped with an inflatable vest. Števo also felt its protective effect during his two falls:
"It inflates itself in a hundredth of second, and then it deflates slowly, because it's ventilated."
However, he emphasises that the vest is not an absolute protection:
"Of course, it won't save you, but it will help at a certain speed, and it probably hurts a little less."